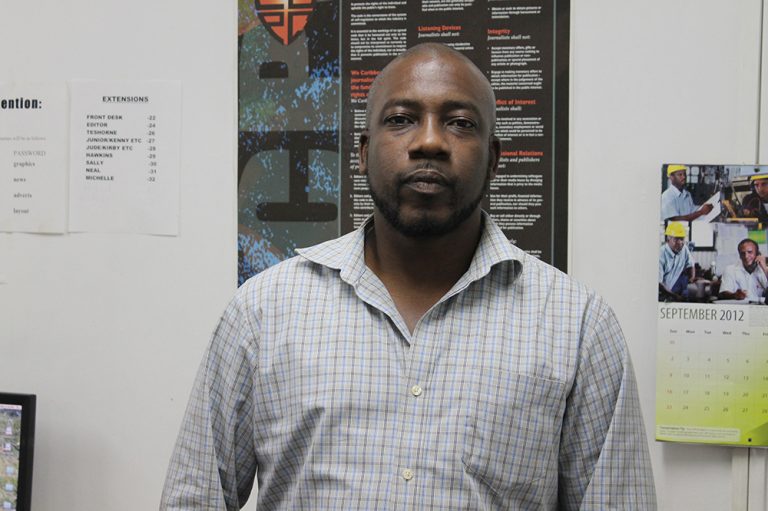 From the Courts, News
February 10, 2023
Sentencing of Junior Jarvis postponed to March 9
JUNIOR JARVIS must wait several more weeks to be sentenced for murder following a request from his lawyer for more time.
Jarvis, a 50-year-old former journalist was found guilty of murder on November 28, 2022 and sentencing had been set for yesterday, February 9.
However, Justice Brian Cottle has adjourned the matter to March 9 to ensure that everything is in place.
Jarvis's lawyer, Kay Bacchus- Baptiste told the court yesterday that she had not read the sentencing submissions from the prosecution as they had been filed on the morning of the court hearing.
She also said that she has some concerns with the social inquiry report with which she was served two days before the hearing.
The lawyer said she read the report on February 8, and she is going to consult with her client based on her concerns.
She therefore requested an adjournment of two or three weeks.
Justice Cottle told Bacchus-Baptiste that he was "not surprised" that she had not yet seen the submissions, and added that he needed time to read the submissions which he had seen only that morning.
Bacchus- Baptiste noted that she would prefer to put her response to the submissions in writing. The judge told Jarvis that he will be able to make a determination as to his sentence after he receives some more information about him. Cottle added that the prosecution has provided some of that information and he has seen a social inquiry report. However,
he told Jarvis that his lawyer would provide further information about him to the court and would share her thoughts about the submissions that had been provided by the prosecution, then he would make his decision.
Justice Cottle also said that when he receives all the information he would hear any arguments from both sides that the court should consider before sentencing is pronounced.
A 12-member jury had found the former journalist guilty of murder in the February, 14, 2017 shooting death of banker, Randy Lawrence.
Jarvis was also unanimously found guilty on six other charges by the jury of four men and eight women; and was found guilty on one additional charge, but not by a unanimous decision.