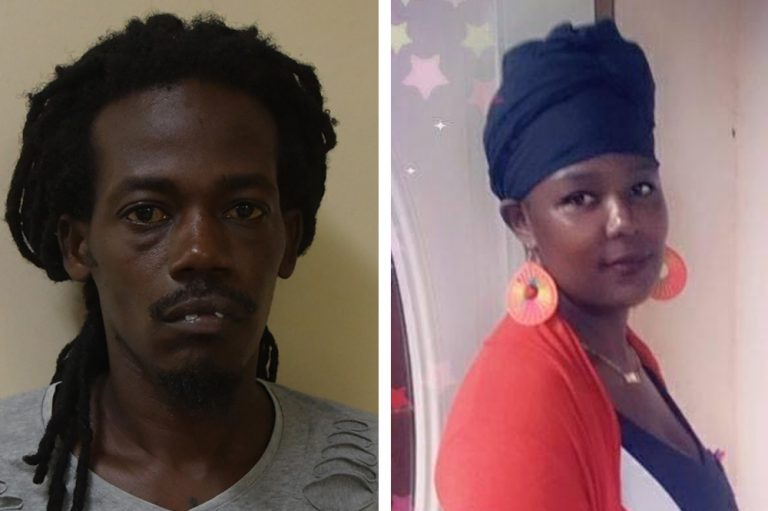 From the Courts, News
February 10, 2023
Cedars tradesman charged with murder of ex-girlfriend
ELDON CHARLES refused to show his face to the media after he left the Serious Offences Court on Tuesday, charged with murder of his ex girlfriend who recently lost all her belongings in a house fire.
Charles, a 35-year-old tradesman of Cedars, was not required to plea to the indictable charge that on February 4, at Grenville Street, Kingstown with malice aforethought he caused the death of Altavea Billingy of Chester Cottage by an unlawful act.
Charles is remanded into custody and the matter is adjourned to April 17, 2023 for a preliminary inquiry.
Billingy, a 28-year-old mother of two, died at the Milton Cato Memorial Hospital on Saturday, February 4, 2023 after she was stabbed on Grenville street, Kingstown at around 9:45 a.m that same day in the vicinity of the Anglican Church.
Her death came 15 days after she lost all her belongings when the two bedroom home in which she and her six year-old son resided with a family friend, was gutted in an afternoon fire at New Montrose.
When SEARCHLIGHT spoke to Billingy days after the fire, she said that when she arrived at the residence and saw both her son and her possessions gone she broke down in tears.
She also said that it was unbelievable "…everything I had in my hand I drop it on the ground and stoop down."
Billingy was the first woman to have been killed this year.