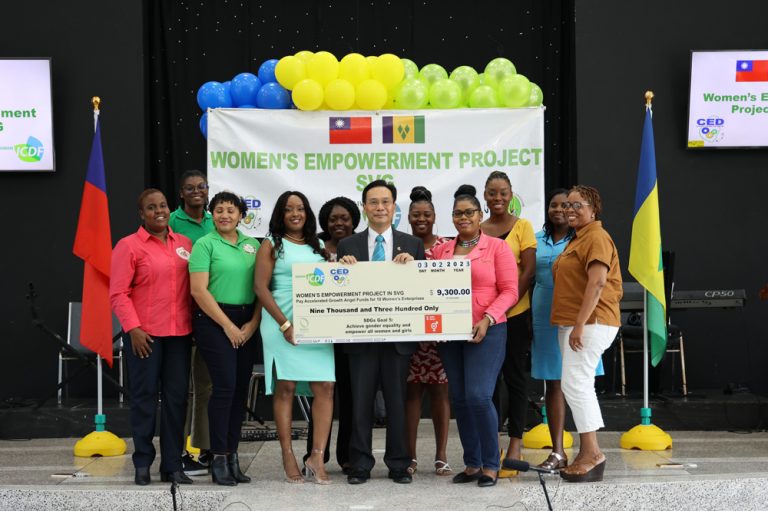 WEP pays out grants totaling EC$243,000 to female entrepreneurs
Thirty-one female entrepreneurs were awarded grants amounting to EC$ 243,000 under the Women's Empowerment project (WEP) at the weekend. The project which is funded by the Republic of China on Taiwan, has reached its third and final cohort of participants.
During an award ceremony held at the Kingstown Baptist Church on Friday, February 3, Taiwan's Ambassador to St. Vincent and the Grenadines (SVG), Peter Sha-Li Lan congratulated the recipients and urged them to put the funds to good use in order to ensure their businesses advance.
The project is spearheaded by the Centre for Enterprise Development (CED) . Project co-ordinator Keisha Phillips said the WEP is geared towards the development of small to medium sized enterprises and forms part of efforts to engender a culture of sound financial management among small business owners.
The first cohort comprising 24 persons commenced in August, 2022 and ended in September that year. The second cohort of 38 participants, commenced in March, 2022 and ended on December 31, 2022.
The final activity for this project will be the business plan competition, which will involve 10 finalists from the group of 31 participants. Three of the finalists will each win $26,000 .