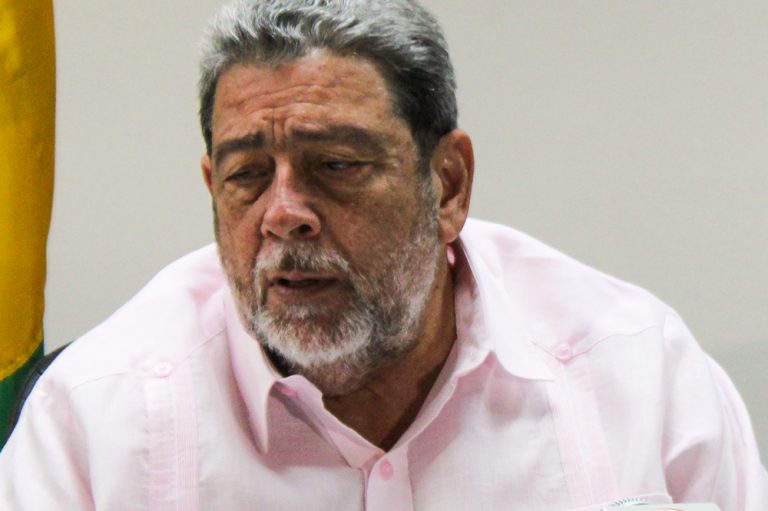 Renovations to GHS, Thomas Saunders Secondary School further delayed
Students of the Girls High School (GHS), and the Thomas Saunders Secondary School (TSSS) will have to remain in temporary accommodation at Arnos Vale, for a longer period than was previously anticipated.
Prime Minister, Dr Ralph Gonsalves said on Wednesday, February 1, that renovations at the GHS in Kingstown could take another year and a half to two years to complete.
The Prime Minister told listeners to NBC radio that the initial projected cost of the GHS stood at $3 million.
However, that cost has now increased due to the condition of the school building.
"It looks as though we have to do a further $6 million or thereabout," Dr Gonsalves explained.
He said part of the reason for the increase and the delay is the amount of work that has to be done at the school's Grimble Hall.
That hall at the GHS has been declared as a protected National Heritage in St Vincent and the Grenadines.
The Prime Minister further revealed that the architects and engineers working on the GHS restoration, are exploring "different options" on how to repair Grimble Hall, while saving its architectural features "to retain its iconic historic nature."
It was further revealed that the building is now in shambles, and new designs have to be done in relation to its repairs and restoration.
The government will be seeking to get the additional funds for this project from the Caribbean Development Bank (CDB) which is financing a multi-million dollar schools repair project in St Vincent and the Grenadines.
Meanwhile, students at the Thomas Saunders Secondary School also have a longer than anticipated stay at Arnos Vale, as renovations also continue on their school building at Richmond Hill.
Repair work is being done on several schools, under the CDB-funded project. These include the TSSS, St Clair Dacon Secondary School, the Kingstown Anglican Primary school as well as the Bequia Community High School.
Students of the GHS are currently housed at Arnos Vale in temporary accommodation at the site of the decommissioned E.T Joshua Airport, which previously housed students of the St Vincent Grammar School. These students returned to their renovated school building last year.