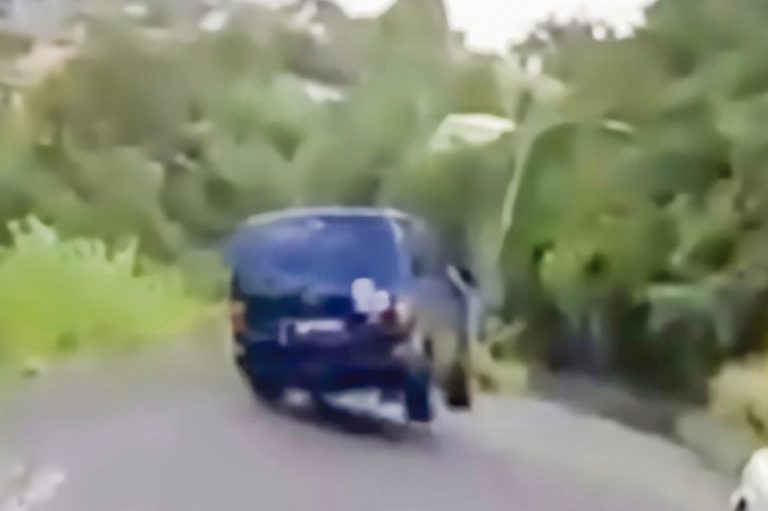 Police constable charged with dangerous driving
A police officer who is a driver attached to the Criminal Investigation Department (CID) has found himself with a suspended license and a traffic case before the courts.
Police constable, Joyron Hull of Green Hill is no longer able to drive, and if he is found guilty of the traffic offence of which he ais charged, he may also find himself out of pocket, or worse.
Hull's misery stems from footage of a blue minivan on the North Union public road which is seen taking a corner at what appears to be a high speed and ending up on two wheels as persons run into the road to record, using mobile devices.
On Tuesday, January 31, 2023, constable Hull was issued with a letter signed by the Commissioner of Police (COP), Colin John notifying him that his driving permit has been suspended by virtue of the authority vested in the Commissioner of Police, and the Licensing Authority in accordance with the Motor Vehicles
0and Road Traffic Act, Chapter 483, Section 51 (1) of the Revised Edition of the Laws of Saint Vincent and the Grenadines (SVG) 2009.
After Hull received the letter, he was charged with driving motor vehicle HR-981 in a dangerous manner on January 26, 2023 at the North Union Public Road.
There are also several other recordings of minivans travelling at what appears to be high speeds that police say they are investigating.
On Monday, January 30,a caller to Hot 97.1 FM's AM Mayhem morning show took blame for the driving seen in the video recording.
He said he normally takes that corner "hard", and on the day in question when he realized he was on two wheels, he quickly "corrected" and as a result averted a crash.
"I couldn't just let it go over the bank," the male voice said.
But after the comments, the hosts of the radio show commented that they did not believe the caller was the driver of the minibus in the recording.