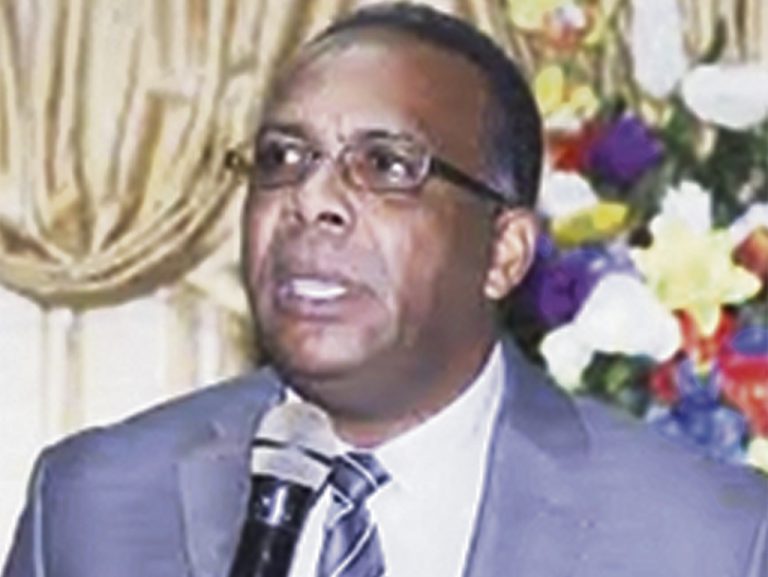 PAWI Bishop willing to join pastors in prayer at Old Sandy Bay
The Presiding Bishop of the Pentecostal Assemblies of the West Indies (PAWI) in St Vincent and the Grenadines, Bishop Stephen Olliivierre believes that prayers can help persons in Old Sandy Bay, who have reportedly been having strange sightings.
In our midweek issue on Tuesday, January 31, SEARCHLIGHT reported the concerns of some residents of old Sandy Bay, who reportedly see apparitions of five strange men, roaming the village.
According to the reports, the strange sightings take place both day and night, and the men are always saying that they want to go home.
Concerned residents in the area have made a call for religious leaders to come to the village to conduct prayers.
Their appeal was for prayers from either Spiritual Baptist or Pentecostal leaders.
On September, 11 last year, five men died tragically in an accident in Old Sandy Bay.
The men who were from Clare Valley died after the minivan in which they were travelling, went over an embankment at Old Sandy Bay.
At the time of the accident, the men were heading to a funeral in Owia for Rohan 'Charla' Rawlins, who was killed on August 15 last year.
In a brief interview with SEARCHLIGHT on Thursday February, 2, Bishop Ollivierre indicated that he would be willing to join in prayer with other pastors in Old Sandy Bay.
The Bishop said he has read about similar situations taking place in other countries, as is reportedly happening in Old Sandy Bay.
He said in these situations, "pastors and so were called in to pray for the area."
According to the Bishop, what happens in most of these cases, is that people give an invitation to somebody and sometimes several pastors turn up at the same place and same time.
Asked if he would be willing to go to Old Sandy Bay, Bishop Ollivierre said "yes, I can join with some of the guys and we go there."
Bishop Ollivierre who heads the Faith Temple Church at New Montrose, said he believes that prayers can help in this situation.
Admitting that he has never had much encounters with spirits, Bishop Ollivierre however stated that "sometimes demonic spirits can be playing a part with these things trying to create fear and so forth in a village, and at times that happens."
Speaking about the power of prayers and how they can help in this instance, the Pentecostal Bishop said "when we pray, we come against whatever spirits might be there, that's what we do."
He said that so far, nothing is organized to go to the area in Old Sandy Bay to conduct a prayer meeting.
To help calm the fears of persons in the area, Bishop Ollivierre reminded that "as long as we know Christ, and as long as we are walking in his ways, we really have nothing to be fearful of, because the Bible tells us that we are fully covered."
He added "The scripture said 'the gates of Hell shall not prevail against the church of God."
The Bishop said he knows that when people can't explain certain things, it causes a measure of fear,"but it shows us how much we really need to trust God."
"Even Though we have a physical world and we may have problems in the physical world…there is also a spiritual world that is real, and we cannot take for granted either," Bishop Ollivierre concluded.
Some persons who commented on the article on SEARCHLIGHT's Facebook page, suggested that Prophet, Jason Providence goes to the Old Sandy Bay area to do the necessary deliverance.
However, in a Facebook post on the matter, Providence wrote "SVG pastors, you have work to do in Old Sandy Bay. Hurry up please. Church is not just about taking people money, work time, who vex pray."
Speaking on condition of anonymity, another religious leader said he does not understand the request for prayers, because the men are dead.
He said it would have been a different situation if they were sick and in hospital, or something like that.
A Spiritual Baptist leader who also wanted not to be named said he believes that prayers could help the situation.