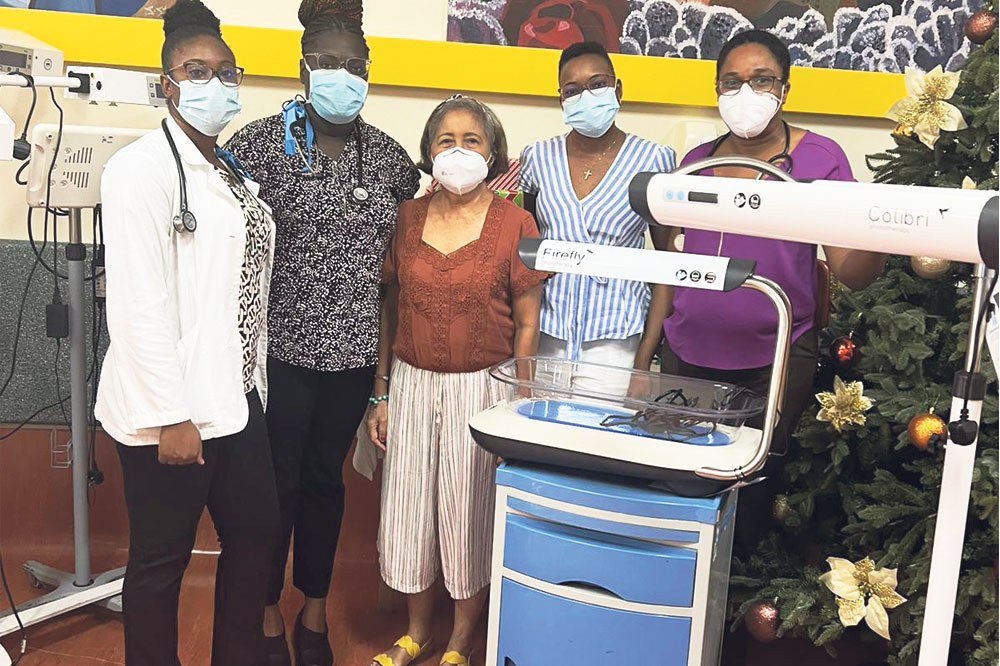 Non-profit donates Equipment to Paediatric Ward at MCMH
Caribbean Health Collaborative (CHC), has partnered with a group of Vincentian physicians to purchase needed medical equipment and supplies for the Paediatric Ward/Neonatal Intensive Care Unit at the Milton Cato Memorial Hospital (MCMH).
Among the donated items were two phototherapy units (Bili-lights), the organisation said in a release. Bili-lights are the blue lights that are used to treat jaundice in newborn infants.
The supplies were handed over on January 3, 2023, at the Paediatric Ward of the MCMH.
Caribbean Health Collaborative is a US-based non-profit organization that was founded on the belief that everyone should have access to the care that they need regardless, of where they live.
The organization connects health care providers practising in the Caribbean to healthcare providers practising abroad. Through these partnerships, they work to improve health and advance healthcare across the Caribbean.
This was not the first initiative for CHC in St. Vincent and the Grenadines. In 2021, they partnered with a local church to provide education on COVID-19, and donated funds to the local non-profit, Hairouna Hope, to help with La Soufriere volcano eruption relief efforts.
CHC said it plans to continue to work together with the MCMH where needed; and persons wanting to support their work through donations or as volunteers, can visit their website at caribhealthco.org or email at [email protected]