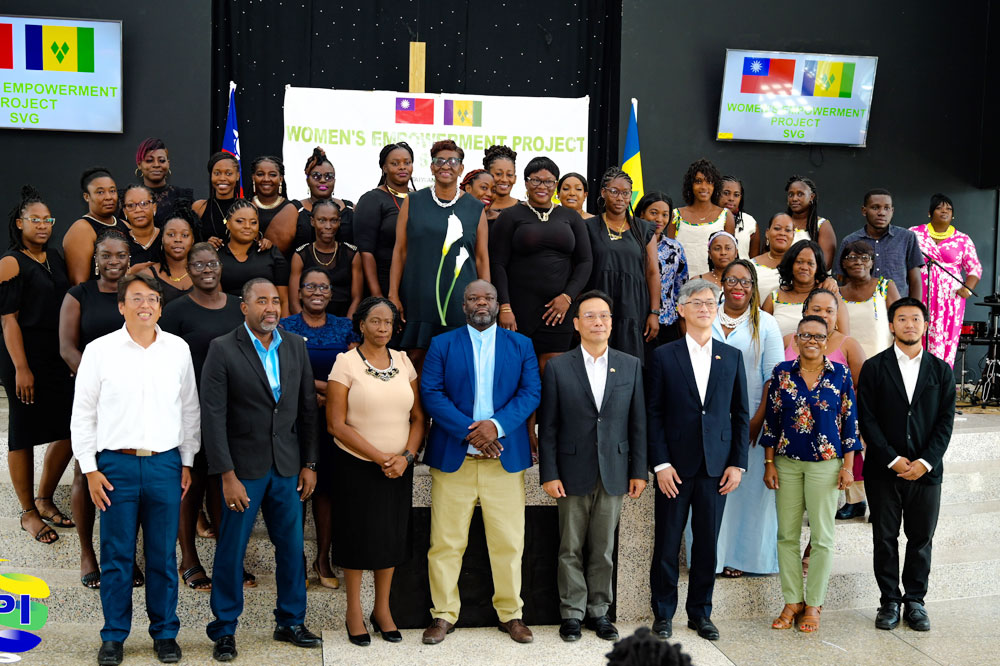 Forty more Graduate under Women's Empowerment Programme
Forty more Vincentian women have graduated having completed the Women's Empowerment Programme (WEP) through the Republic of China (ROC),Taiwan.
The WEP graduation ceremony for cosmetology and sewing skills training took place on Friday, January 20, 2023 at the Kingstown Baptist Church.
Speaking at the ceremony, Director of Adult and Continuing Education, Kathleen Jeffers said in May 2021, both the ROC and the government of St. Vincent and the Grenadines (SVG), realised that there was a need to assist women particularly in skills training and ultimately, the project was approved in July of that year.
Jeffers explained that the project is divided into three components: Institutional Enhancement, Technical Vocational Training and Training of Trainers. She commended the participants for finishing the course and called for more stakeholders to come on board as support is always needed.
Taiwan's Ambassador to St. Vincent and the Grenadines, Peter Sha-Li-Lan urged the participants to continue in their advancement as "vocational training is a very important part of education".
The ambassador promised that the Women's Empowerment Programme will continue and will include new projects to be launched in the future. Ambassador Lan also affirmed his country's unwavering support for St. Vincent and the Grenadines, noting that "Taiwan will always be with you."
Minister of Education, Curtis King acknowledged the support given by Taiwan on a number of other initiatives, including scholarships, Support for Education and Training (SET) and Youth Empowerment Service (YES) programmes, and the newly launched ONSITE programme as tools to further educate and empower Vincentians.
The Minister noted that Taiwan contributed $500,000 and 175 interns are finding employment with the ONSITE (Private Sector) programme.
To date 306 participants have completed training from 16 cohorts of the WEP (API).
RELATED ARTICLE: 136 women equipped with new skills for world of work