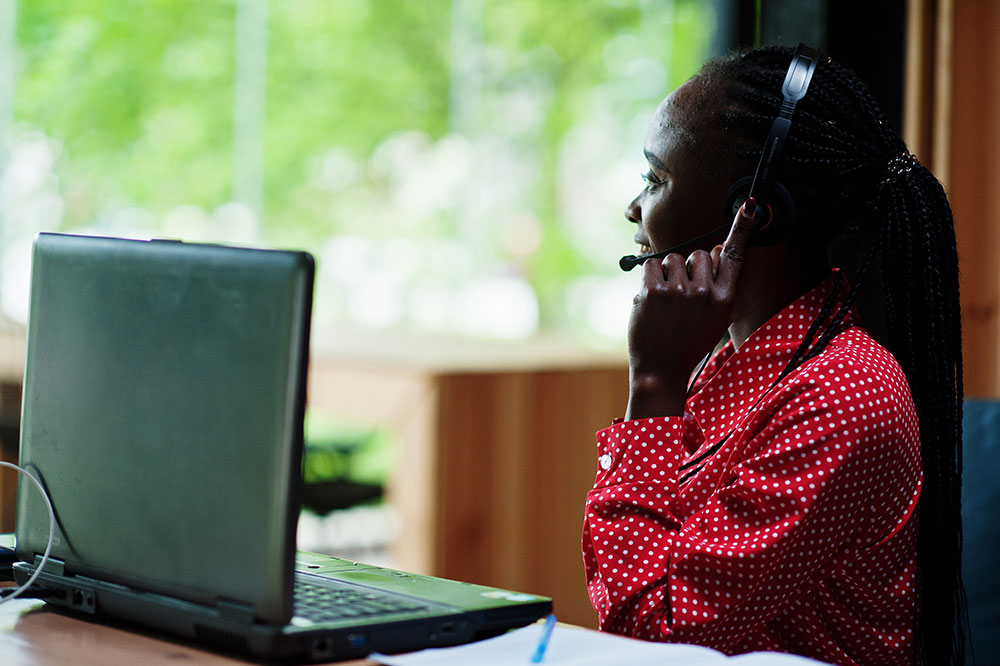 Call Centre denies bad labour practice claims by former employee
A former employee of a locally operated call centre is accusing her former employer of several bad labour practices.
The claims made against Protel Marketing Inc., range from long hours of work to having an unclean work environment.
She has also questioned the company's adherence to named statutory obligations.
The company, however, is dismissing those claims and charges that the former employee, Racquel McLeod, is disgruntled because she was laid off.
McLeod said she worked for the company for two years and 11 months and was twice laid off, the last time being on December 22, 2022 after she returned from sick leave.
The former employee claims that she contracted COVID-19 at her work place and also came down with a case of mange caught from another employee due to the unsanitary work conditions.
She also claims that the dirty air-conditioning unit caused her asthma to flare up, and she also came down with tonsillitis and bronchitis.
The Brighton resident, who has raised questions about her NIS contributions also said she received no severance payment and wants the Labour Department to look into her situation.
However, one of the owners of the call centre, Romaine Reid is rejecting the accusations and said that McLeod is fabricating stories about the company in an effort to get revenge for being fired.
He said it is impossible for a company such as the one he operates to do the things that McLeod is claiming.
"…as a major contributor to NIS by virtue of the number of people we employ…do you think truly, in all reality, that we can be operating as described and alleged by this young woman?", Reid questioned last Tuesday, January 17.
He said if the company was withholding statutory payments, the regulatory body, would have already stepped in.
"I can assure you that by virtue of the number of people we have working, there is no way that something like that can exist under the radar," Reid stressed.
He added, "I can assure you that the allegations the young lady is making is from a position of spite, malice, intent to smear the good name of Protel Marketing.
"…and it is intended to create distress to existing staff, to try and create a scenario where it is difficult for the company to hire new staff. This is the intent, wilfully done, and there is a process of law that this can be dealt with because there is the Cyber Crime Bill which specifically speaks to these matters," the concerned manager said.
"We don't owe and never owe staff, and anything that is due unto them, when staff work, we are obligated to give staff what is due unto them and no one can prove otherwise. It is one thing to say something but another to prove it," he added.
In relation to the cleanliness of the work environment, Reid said there is a full time staff that does cleaning, and the AC Unit is serviced regularly.
"People can make bad judgments in anger but we have to step in and deal with it with the channels in place in law to deal with it.
"We declare with all firmness that every allegation that the young lady has stated is an utter lie, not even half of a lie, but just a plain lie and all of that which is being said is done with malice," Reid told SEARCHLIGHT, adding that McLeod has said in public that she would go down in history as the person who causes Protel Marketing to close its doors.
"We wish her well and we hope she gets the help she needs because it is not a normal behaviour for someone to operate this way," Reid said.
He added that McLeod is not the first and would not be the last person to be fired from a job, but it is obvious that she is displeased about being fired and she wants revenge.
"…so she created a public discourse but her termination is in line with all the laws of the country. She was terminated with good cause and we believe we have satisfied the law," Reid said of the company that employs about 26 persons.