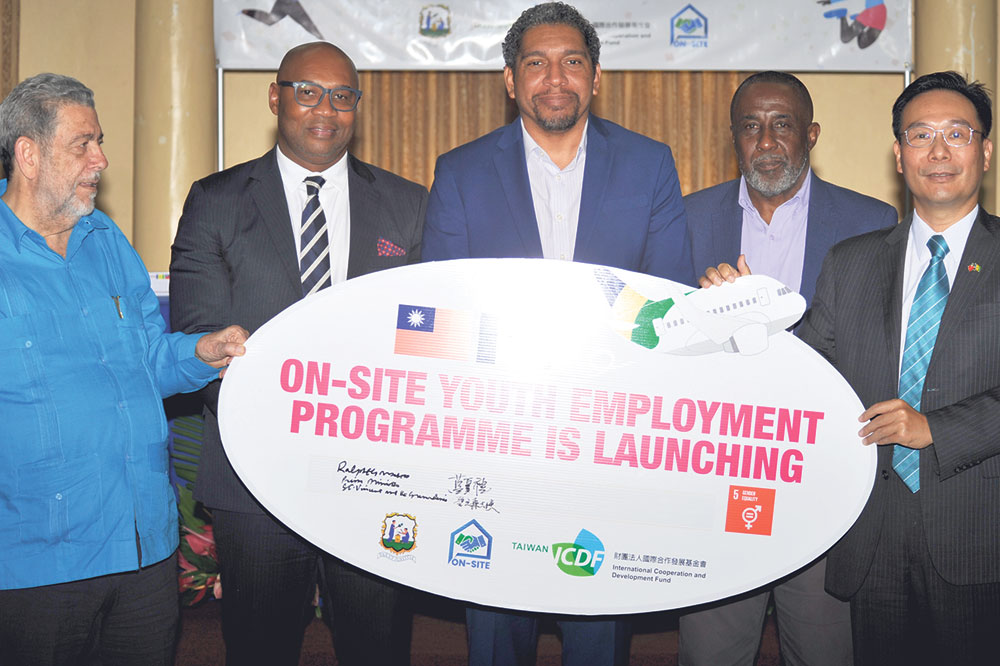 ON-SITE to complement YES and SET programmes
The existing Youth Empowerment Service (YES) along with the Support for Education and Training (SET) Programme and the newly launched Offering National Support for Internship Training and Employment (ON-SITE) programme are expected to target in total 1,000 Vincentian youth in 2023.
The ON-SITE programme is a recent initiative by the government aimed at placing 175 participants in a six-month internship programme in private sector businesses. Minister of Finance, Camillo Gonsalves explained at the launch that ON-SITE is expected to complement the YES Programme which aimed at providing internships within government departments.
Minister Gonsalves delivered the feature address at the program launch on Thursday, January, 19.
"…when you add the three of them together, they're about 600 people on the YES programme. We are currently 130 people on the SET programme, and we're going to have between 175 and 200 people on the ON-SITE programme. When you add those together, that's going to be over 1000 young Vincentians who will be receiving internship experience in one of those three programmes in 2023."
The programme is funded by the Republic of China (Taiwan), through a US$500,000 grant, along with EC $40,000 from the government and is expected to commence next month. ON-SITE will target Vincentians age 18 to 34, providing them with training and experience.
The finance minister disclosed that 300 employers had already signed onto the initiative, including the Eastern Caribbean Group of Companies (ECGC), and the One St. Vincent Group (OSV).
Minister Gonsalves noted that while the obligation of interns to perform is a priority in the programme, employers also have responsibilities to uphold.
"We have looked very closely in the formulation of this programme, to see if we can select employers who are serious and were willing to engage in on-the-job on-site training, and who at the end of six months will seriously consider hiring the people that they're training. The employer is going to have to provide updates on how the work they're doing and what the worker is doing. We're not giving you somebody to sit down at a desk, answer a telephone. That's not the point of the programme."
He added that unlike the SET programme which requires applicants to have certain academic qualifications, the ON-SITE programme will target youth based on skill-set.
"Southies mechanic shop out in Diamond is going to say, 'well I want people who have demonstrated these particular skills or aptitude' and we will pair those people in that location. So at the end of it, you're going to be able…,at a minimum as a young person, to say that I have worked for six months at a job that I was interested in and I have gained valuable experience in that field and that will put you in good stead when you go to apply for other jobs in the future. "