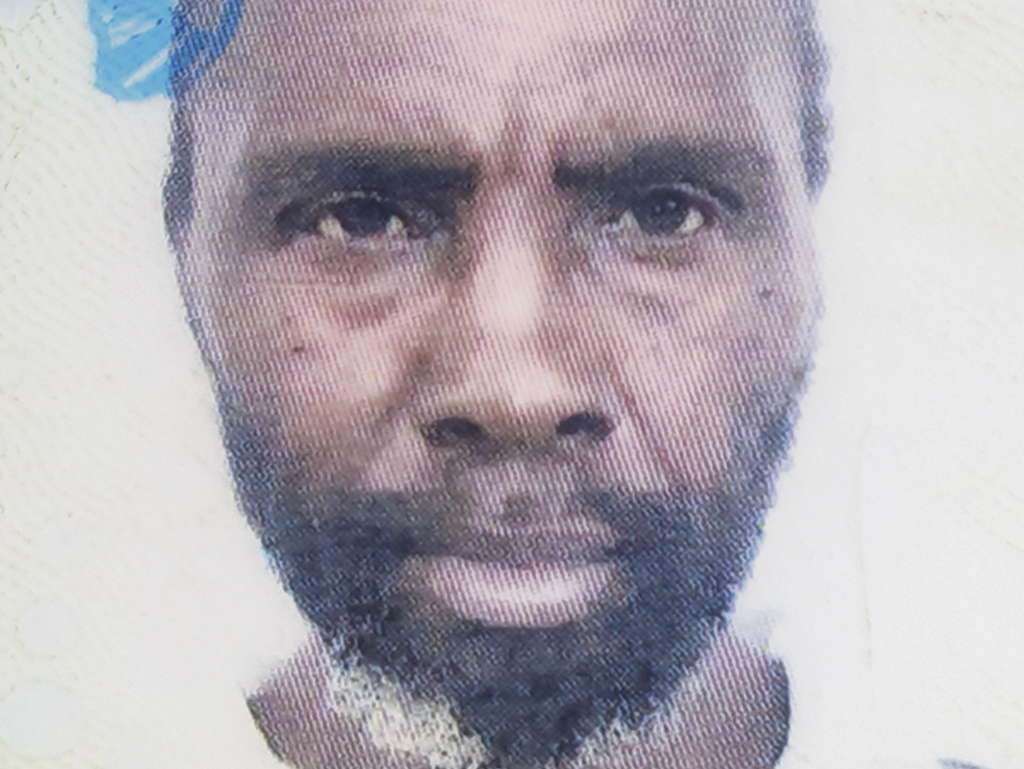 Mentally ill, North Union man shot and dies in confrontation with police
THE INTERACTION of law enforcement with the mentally ill has once again come to the fore with the death of Long Piece, North Union resident, Eral Augustus Brenan Walker.
The 56-year-old mentally unstable man was reportedly shot by police on Wednesday, December, 18, at his home in North Union at around 3:00 p.m. and later died at the Modern Medical and Diagnostic Centre (MMDC) in Georgetown.
Residents had mixed views of the incident but all who spoke to SEARCHLIGHT felt that the police officers who responded to reports of Walker's misbehaviour could have handled the incident differently.
Casmus Walker, the first cousin of the deceased, said Eral "was a crazy man", but the police officers "been supposed to take a better caution than what they do dey really."
"You not supposed to just come and wild up the man and shoot up the man like ah that.Them ah do them wuk, but they supposed to just take caution with the man because the man is a kinda madman," Casmus told SEARCHLIGHT.
He said the officers parked a few feet away from Eral's home and walked to the area where he was eventually shot.
Casmus said he was told that when Eral saw the officers, he threw himself over an embankment to try to escape, but one of the officers fired about three rounds. Casmus felt that Eral should have been allowed to flee without being mortally wounded as in his opinion, a man who is running away from you over an embankment poses no threat, therefore the use of deadly force was not necessary.
Reports are that Eral attacked the officers with a cutlass, wounding one of them but persons in the area are denying this happened.
Walker said that police officers returned to the scene where his cousin was shot after they took him for medical attention and retrieved a cutlass several feet from where he was struck by gunfire.
"If the man run and escape and get way, he get way, or just leave him a while," Casmus said, while explaining that when his cousin would sometimes "act up", he would restrain him and take him to the police so that he could be transported to the Mental Health Centre (MHC) in Glen.
"If them did get in contact with somebody, I could have come and help them with the man. I trying to ask them some information yesterday and they not giving out no information, so I don't know if he chop anybody". Casmus said he thinks Eral was shot in the stomach.
"They need to take them time and do them work properly," complained Casmus who added that when Eral acts up he would sometimes brandish a cutlass but he has never hurt anybody with it.
"He 'fraid me so I does go and hold him up and the police does tell me thanks for my assistance and they gone with him," Casmus told SEARCHLIGHT. He said he was not at home when the incident occurred.
"I feel bad because I think the police could have take a better way than doing the man that really. You have to try to catch the man.You just can't shoot man so and kill people like that, all ah we is human being," Casmus stressed.
Arabella Simmons, the dead man's aunt said a few years ago, Eral struck her in her head, causing a wound that took 13 stitches.
"He bad, he bad. He mentally," she said, while noting that despite what she thinks, the police should have tried their best to restrain him without him ending up dead.
She said he lives at the back of her house, and he would usually have a cutlass or "a big junk of wood" walking around with.
She related that Eral also jammed pieces of wood and galvanize metal sheeting against the back windows of her home to stop her from being able to open the windows.
Simmons said in her opinion, Eral has been mentally unstable "since he young" and he started showing signs of mental issues after he went to Barrouallie with another man and returned home.
She said at times when Eral's mental issues would cause him to act erratically, she would take her children and go to Greiggs to her daughter's home to stay.
"Sometimes me would have to ask me neighbour and them if them could give arwe ah sleep till ah morning, then afterward, me would go and put it to the police and the police them would come and get him," she explained.
"He nah been ah run and they would carry him and he would get he treatment, and he come up back, and when he come up back he alright he nah trouble nobody," said Simmons while adding that the older Eral got it seemed as if his condition was worsening.
She however said she feels "sad" about him being killed.
Simmons said Eral did not really grow up with parents, and his mother was the victim of a rape that produced him.
"When he mother been more younger them been ah rape she and she been ah make the baby and them and we have to take care of the baby them," Simmons explained.
She said Eral was a drug addict who used cocaine and marijuana.
Simmons recalled that he once approached a woman with a cutlass but did not attack her, and last week he stole a goat which was retrieved by the owner; he would also sometimes steal coconuts from neighbours.
One of Eral's female neighbours said she was not at home when the shooting occurred but her husband saw the entire interaction between the police and Eral.
She said her husband told her that no police officer was injured.
"Anywhere you send him, (Eral) he going, he not troublesome, he nah do nothing," said the woman who requested not to be named.
The woman said she is not sure who called the police but it is not the first time that officers were called to deal with Eral who is also known as "Plateau".
"He never get lock up or go to jail or anything, cool dwellings, but just mean. When he go off you go find um cuss yo," the woman said while adding, "me feel bad until.When me come and a person tell me them kill Plateau, me bawl."
According to a website, the Treatment Advocacy Center, persons with untreated mental illness are 16 times more likely to be killed during a police encounter than other civilians approached or stopped by law enforcement.
The Police indicated that they would be issuing a release on the matter on Thursday afternoon but had not done so up to the time of going to press.
RELATED ARTICLE: Nursing School drop-out rebounding after nervous breakdown