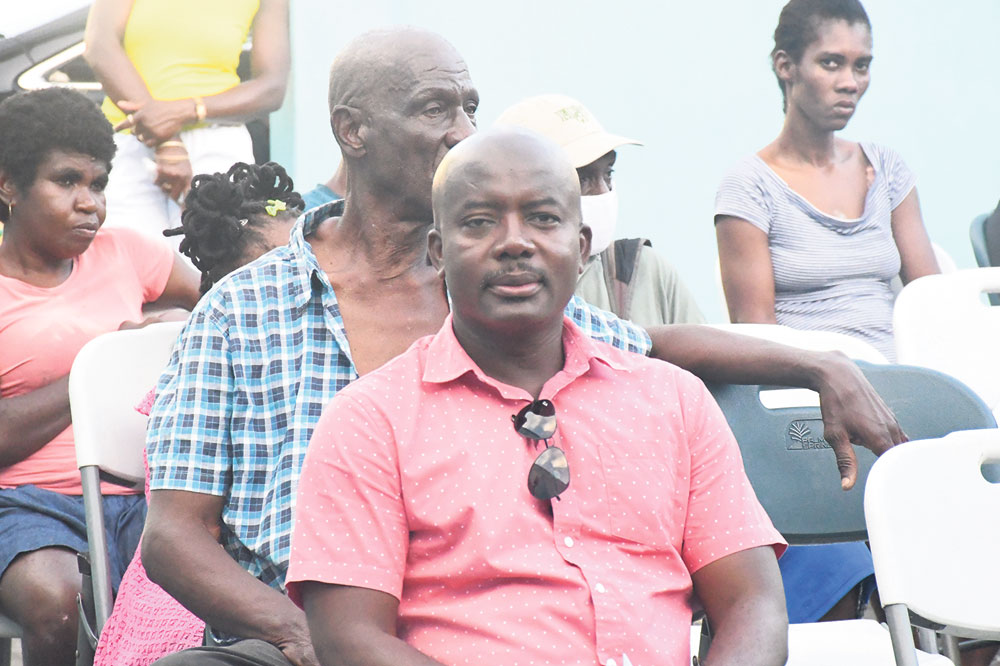 Barrouallie Police Youth Club donates gift baskets to 40 elderly residents
Some 40 senior residents of Barrouallie received gift baskets from the Barrouallie Police Youth Club on Sunday, January 15.
A release from the police public relations and complaints department said this was the club's first community project for 2023 and was held on the grounds of the old police station in the fishing coastal town.
It was executed under the theme "The Barrouallie police youth club making a difference, touching lives and impacting the community".
National coordinator of police youth clubs, sergeant Stephen Billy said at the event that "Projects like these are to help young men and women understand that they are not alone in the society. We are teaching them to share and to be mindful to care for others". He added that the recipients were receiving the gift baskets as a token from the police youth club which "is not looking for publicity, rather, it is about socializing our children the right way, so that they can understand the value of sharing and respect for their elders".
The officer in charge of police youth clubs, assistant superintendent of police (ASP), Junior Simmons pointed out that the police youth clubs are the most trending club in St. Vincent and the Grenadines (SVG).
"The Clubs have been doing an awesome job in nurturing the minds of our nation's most valuable resources – our children," ASP Simmons told those attending the ceremony.
"When we impact positively on their lives at this stage, they will grow up to be productive citizens of St. Vincent and the Grenadines."
Brief remarks were also made by district co-ordinator, sergeant Garth Deshong, and the vote of thanks given by deputy co-ordinator, Shelly-Ann Roberts. The Royal St Vincent and the Grenadines Police Force has extended gratitude to individuals and businesses that assisted in making the distribution possible.