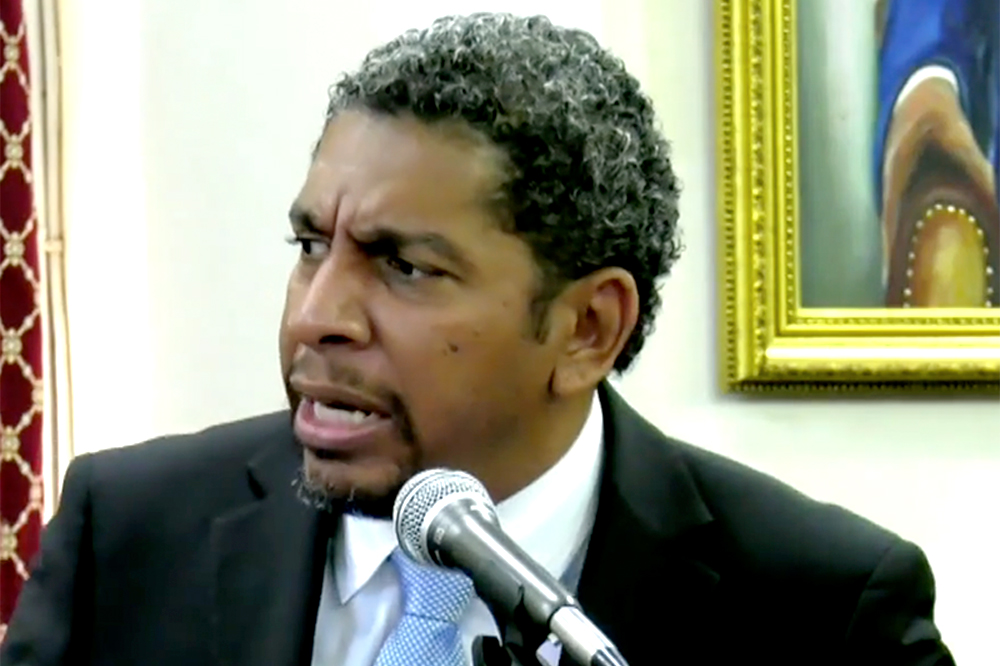 Historic spending in 2023 Budget for Health Care
The 2023 Budget has allocated an unprecedented 96.1 million dollars for healthcare, a major investment in the sector.
Minister of Finance, Camillo Gonsalves said this is actually 72 per cent higher than it was five years ago, and 60 per cent higher than in 2013. It comes at a time when healthcare delivery and infrastructure has expanded in both scope and quality, the Minister said in Parliament as he presented the 2023 Appropriations Bill.
The hallmark of this revolution in healthcare is the state-of-the-art US$92 million Acute Care Hospital which will be built on the site of the decommissioned E.T Joshua Airport at Arnos Vale.
The 134-bed facility has already been designed, and construction is expected to begin in the second half of this year. The hospital is expected to be completed by early 2026.
"The Acute Care Hospital will provide a variety of services, including trauma care, acute care surgery, emergency medicine," the finance minister said.
"…the facility will also offer a full range of allied health services required to support diagnostic treatment, and rehabilitative interventions including medical laboratory technology, radiography, pharmacy, audiology, optometry, physical therapy, psychology…", he further outlined.
A number of health facilities will also be refurbished and upgraded, including the Port Elizabeth Hospital; the South Rivers Clinic; as well as clinics at Biabou, Greiggs, Diamond, Cedars, Byrea, Belair and Lowmans.
Another $1.7 million will be spent on further upgrades at the Milton Cato Memorial Hospital.
By June 2023, work on transforming the Enhams Clinic into a Wellness Centre will begin at a cost of $600,000. Clinics in Calliaqua and South Rivers will be upgraded to Polyclinics.
The Finance Minister also stressed that among the major thrusts for 2023 is a $4 million allocation to construct a modern public health laboratory; $1 million will be spent to acquire the country's first hyperbaric oxygen chamber; and preliminary designs on a Modern Geriatric facility are in consideration with an estimated construction cost of US$10 million.
"You don't need a long memory to remember a time when Vincentians had to travel overseas for CT scans, MRI's, Chemotherapy, Dialysis and Hyperbaric Oxygen Therapy. By the end of this year, all of those services-all of them- will be available right here in St. Vincent and the Grenadines, and that's before the Acute Care Hospital even opens its doors," Gonsalves declared. (API)