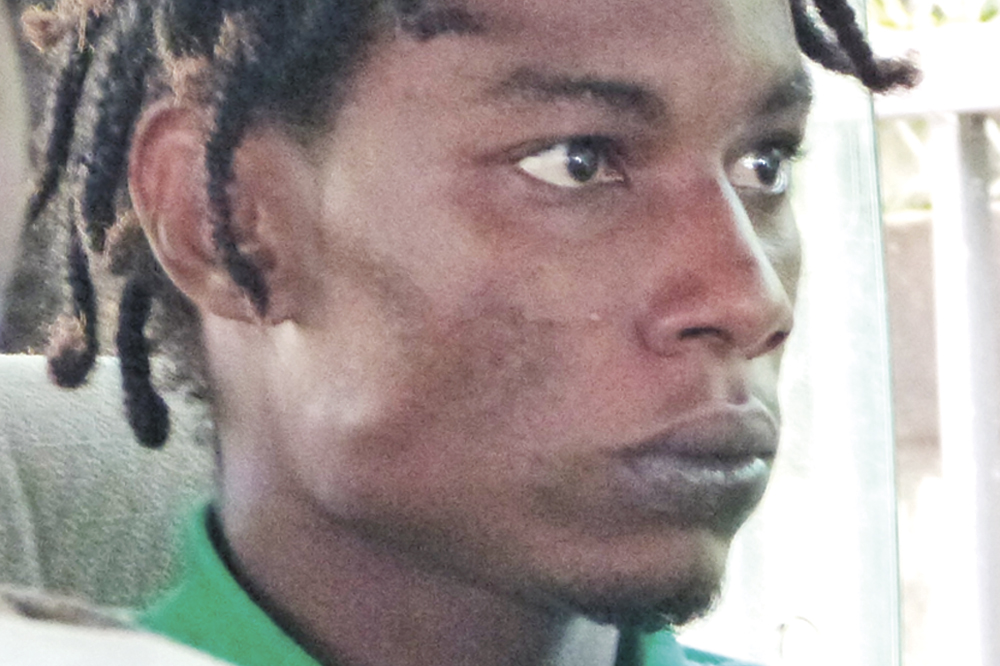 Source claims that Seage John died of a broken neck
SEVERAL RELATIVES and friends of Seage John, the Layou/Ottley Hall resident who died on January 1, 2023 after a run-in with police officers staged a protest in Kingstown on Tuesday, January 10.
But despite the public show of displeasure by John's mourners, family members are still refusing to speak to the media about the incident.
However, a source said Tuesday's protest was spurred by John's autopsy report which they claim says the former vendor died from a broken neck and not from lawmen's bullets as is being claimed.The source also claims that John was shot only once with that projectile going into one of his arms.
SEARCHLIGHT has so far not been able to confirm the validity of what the source said as family members are mum about the autopsy report.
On Tuesday when SEARCHLIGHT visited the protest site opposite the Central Police Station in Kingstown, a woman who said she was John's mother, declined to give her name and said she was not going to comment on her son's killing.
She expressed concerns over the content of several articles in relation to her son's death and when questioned about the autopsy report, she quipped "I can't read" while asking the other protestors if they had read the report, to which a few followed the woman's lead, stating "we can't read either, we're from Bottom Town."
Follow up questions from the media were not answered but were met with chants of "justice for Seage John" and "once a police twice a civilian."
Placards read, "Ghetto lives matters too!"; "One mother's cry all mothers cry"; "Silence means consent so we will speak" and a plea apparently made by John on the night of his death "Oh Gawd alyo doh kill me."
John, in his early twenties and a past student of the Intermediate High School (IHS), died sometime after 12 a.m. on January 1, 2023, after law enforcement officers who were on patrol in the Rose Place/Bottom Town community said they accosted the man who had a firearm.
The police said in a release that John shot at them and they returned fire, hitting John, who was taken to the Milton Cato Memorial Hospital (MCMH) but was later pronounced dead by the District Medical Officer (DMO).
John was the first person to die here violently in 2023.
Police records indicate that John has never been convicted of a crime; however he has had several serious charges laid against him by investigators including attempted murder; discharging a firearm within 100 yards of a public road, namely Grenville Street; and illegal possession of a .38 revolver.
Police have not said what type of firearm was confiscated from the deceased or how many rounds he fired or had remaining at the time of the incident.
RELATED ARTICLE: Young man killed during police-involved shooting at Rose Place