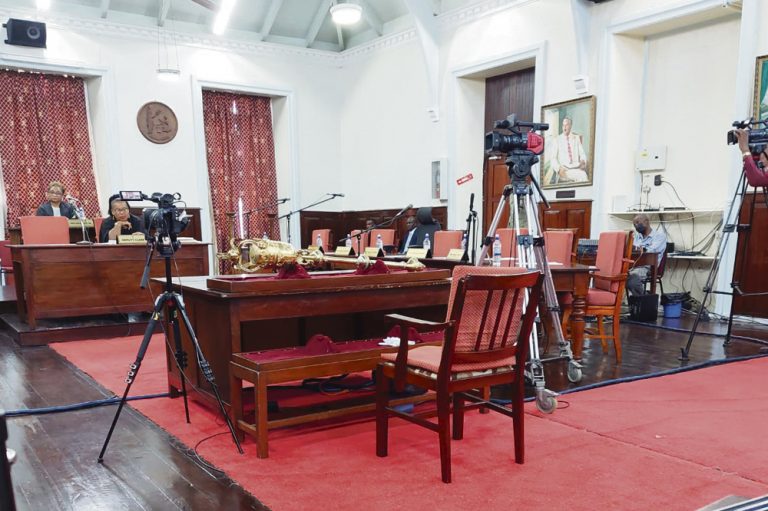 Opposition group blanks final day of Budget Debate
The 2023 Appropriation Bill was passed in the House of Assembly on Thursday afternoon, January 12 with Opposition members opting to absent themselves from the sitting.
Debate on the Budget started on Monday, January 9 and saw contributions from both sides of the House for the three following days.
However, on Thursday, January 12, all members of the Opposition failed to turn up to the House of Assembly with no clear reason given why they were absent.
The reasons for the boycott were unknown to members on the governing side as well, as noted by the Minister of Finance, Camillo Gonsalves in his opening remarks to the House as he prepared to wind up the debate.
"I had initially intended to thank the Opposition because the debates were relatively free of rancour, even though there were disagreements, there was reasonably good humour when were carrying on. ButI see that they couldn't maintain it for an entire four days and their true colours are once again displayed because in the past they have boycotted for a reason- they stated a reason…but today they just not here. And I am not exactly sure why. "
When SEARCHLIGHT contacted the Leader of the Opposition, Dr. Godwin Friday, he acknowledged the boycott, but said he preferred to reserve comment until after the sitting concludes. However subsequent efforts to reach him after the suspension of the sitting, after 3:00 p.m, were unsuccessful.
Parliament approved the $1.4 billion budget for the 2023 fiscal year and the House has been suspended until Thursday February 23, 2023 at 10:00 a.m.
RELATED STORY: The Opposition Leader is suggesting granting temporary residence status to yachties who visit the shores of SVG