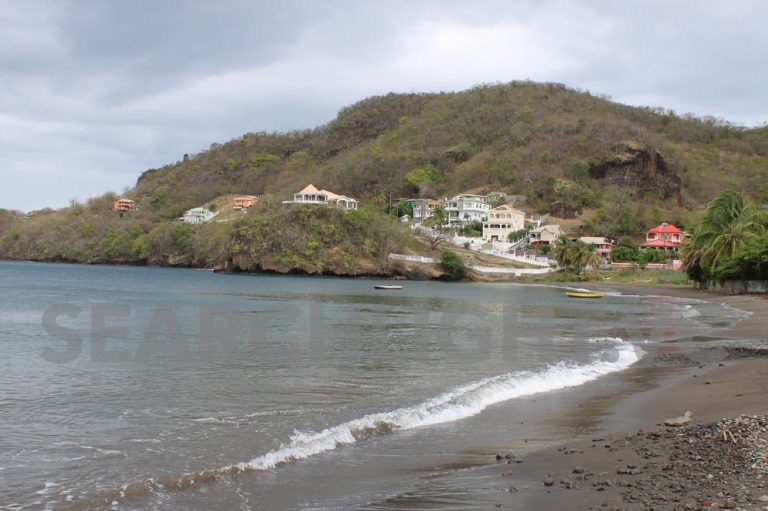 Jackson Bay in Layou targetted for enhancement
The sum of $1 million has been allocated in the 2023 budget for the enhancement of the Jackson Bay beach front in Layou.
In his presentation of the 2023 Appropriations Bill in Parliament on Monday, January 9, Minister of Finance, Camillo Gonsalves said "we will conduct beach clean up and beautification," of Jackson Bay.
Additionally, there are plans to establish bathroom and vending facilities, install river crossings and river defence, and provide picnic tables, benches and facilities for fisherfolk in this Central Leeward community.
Minister Gonsalves pointed out that the Jackson Bay beautification will be the first project to be completed under the Aesthetics Improvement of Layou,
Barrouallie and Calliaqua Towns project.
"This project will leverage the imminent arrival of resorts at Buccament, Mt Wynne and Ratho Mill to beautify neighbouring towns and make them more attractive to nationals and tourists alike," he said.
"We are determined to ensure that neighbouring communities benefit directly from the growth in our hospitality sector."
The Finance Minister further stressed that "the Jackson Bay project will be a flagship example of our beautification efforts."
He added that beautification work is also to be done this year at Buccament Bay and will be funded by the Sandals Corporation.
This project in Buccament involves coastal protection, beach beautification, establishment of vending facilities, wash rooms and road improvement.
The Minister said in Parliament that this project at Buccament "will add value and attractiveness of the beach, as both a tourism site and local recreational area."
The Jackson Bay area, in the town of Layou, was the scene of heated protests last year because of plans for the construction of a jetty at the site.