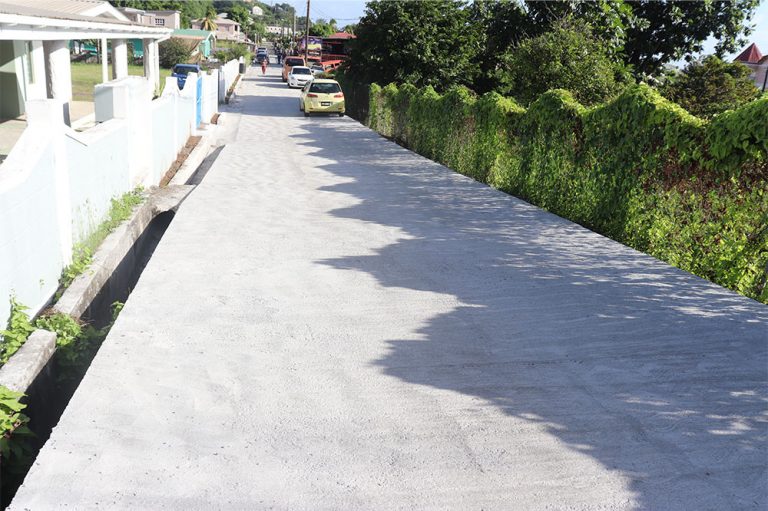 $120 million for roads rehabilitation
Finance Minister Camillo Gonsalves has announced a $120 million National Road Rehabilitation Project, in the 2023 National Budget which he presented in Parliament on Monday, January 9.
Describing this years Budget as "a roads Budget", the minister said the 2023 Appropriation Bill "allocates resources to general road repair like no other Budget in recent history."
This road project will see "a radical overhaul of the administrative process and procedures that undergird the evaluation, design, repair and supervision of roadworks.
Minister Gonsalves further disclosed that the three year $120 million National Road Rehabilitation Project will be funded through a soft loan from the government of Taiwan.
The Project will be supervised by the Taiwanese firm, Overseas Engineering and Construction Company (OECC), and work will be subcontracted to local contractors.
This year, it is projected that at least $27 million of the total sum will be spent, with the remainder being spent over the 2024-2025 period.
Part of this year's allocation will be used on the National Disaster Management projects, such as bridges in Hopewell, North Union, Perseverance and Orange Hill.
RELATED ARTICLE: Layou residents call for good roads to the Petroglyph Park