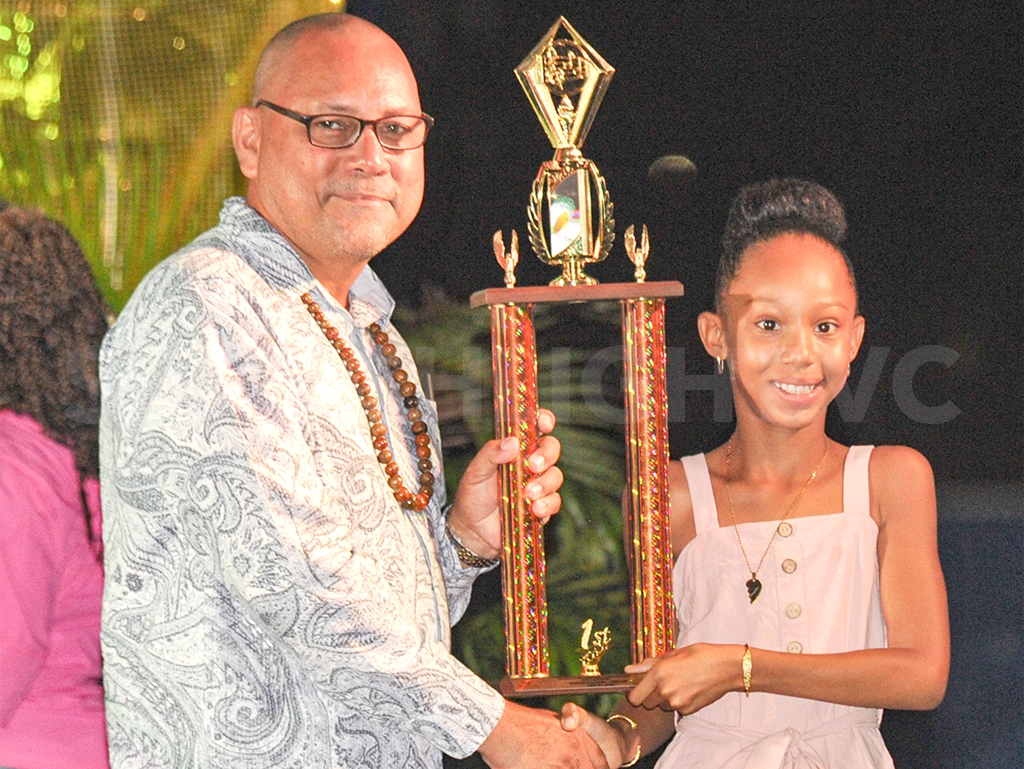 After 5-month delay, Vincymas winners collect prize money
After a delay of five months, the Carnival Development Corporation on Saturday paid out over $380,000 in prize money to winners of the various competitions of Vincymas 2022.
Addressing the prize giving ceremony on January 7, 2023 at the Victoria Park, Chair of the Carnival Development Corporation (CDC) Ricardo Adams said the over $380,000 to be paid is less than the usual prize sums of between $550,000 and $600,000.
He explained that the reduction is because the mas bands have already received more than 80 per cent of their appearance fees.
"The masquerade component decided that they would have a showcase last year, and what we did, we took what would have ordinarily been the prize money for the masquerade, and we divided it up equally among the member bands who were participating," Adams said.
The CDC also spent over $200,000 to provide music on the road for Vincymas in 2022, he said.
"We provided music on the road for the mas bands. We provided music on the road for J'Ouvert. We provided music on the road for Monday evening, and for persons who know that any one of the music trucks is over $10,000. I'm just here to tell you that the CDC spent over $200,000 just providing music on the road for Vincymas in 2022," Adams said.
The prize giving ceremony was announced on Wednesday,  two days after the 2019 Soca Monarch Derron "Magikal" Rouse chastised the management of Vincymas for non-payment of prize money in a social media post.
Saturday's ceremony was also addressed by Chair of the Board of the National Lotteries Authority Murray Bullock and Prime Minister Dr Ralph Gonsalves.