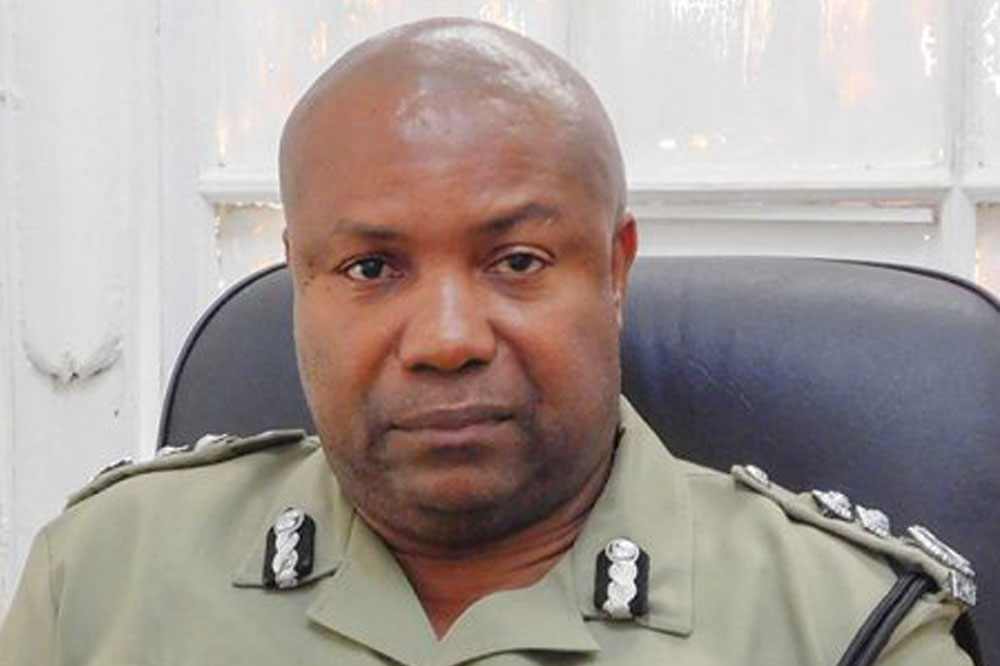 All options are explored during investigations- COP
Commissioner of Police (COP), Colin John says the police usually follow all leads and these (forensic ballistics) are options explored during investigations.
The commissioner, at a recent news conference, was responding to a reporter's question about forensic tests being done on three firearms that were handed over to the police by Ormando Mofford of Glen.
Mofford, 27, was initially arraigned on charges that on July 4, 2022, at Kingstown, he had in his possession one 9mm semi-automatic pistol and 10 rounds of 9mm ammunition without a license issued under the Firearms Act.
In an effort to get a lighter sentence, Mofford, with the help of his lawyer, Grant Connell, gave the police a self-loading rifle (SLR) and two 9mm pistols.
The commissioner did not disclose specifically to the media that forensic ballistics will be done on the weapons, but instead said all options to solve crimes are usually explored.
Forensic ballistics involves the examination of evidence from firearms that may have been used in a crime. When a bullet is fired from a gun, the gun leaves microscopic marks on the bullet and cartridge case. These marks are like ballistic fingerprints.
Glen is a high crime area having become known for several murders, shootings and robberies.
"One murder is one too many and we are redoubling our efforts, but we cannot be everywhere…and we are using traditional means and innovative means and we are gathering intelligence to help ensure that SVG remains a safe place," commissioner John said.
He added also that the police are soliciting the assistance of the public to help prevent crime first of all, and to solve crimes when they are committed.
"We cannot do it on our own despite our best efforts and resources," he said while noting that he will continue to encourage officers to be hard working and citizens to exercise tolerance and settle differences amicably.
Commissioner John noted also that some of the recent shootings and murders may be linked, but he does not want to say much in the public domain because among those who are listening are law abiding citizens as well as criminals who would have an interest in knowing what the police have on these matters.
The commissioner dismissed as nonsensical, recent criticism that the police have held a meeting with known criminals, noting that the police are always speaking with persons whether they are law abiding, or offenders.
"We would often encourage persons to behave themselves, to exercise tolerance and be respectful to other persons' views and opinions. It is ongoing, not new, and we are not prohibited to speaking to persons whether criminals or law abiding citizens. We always speak to people," Commissioner John said.