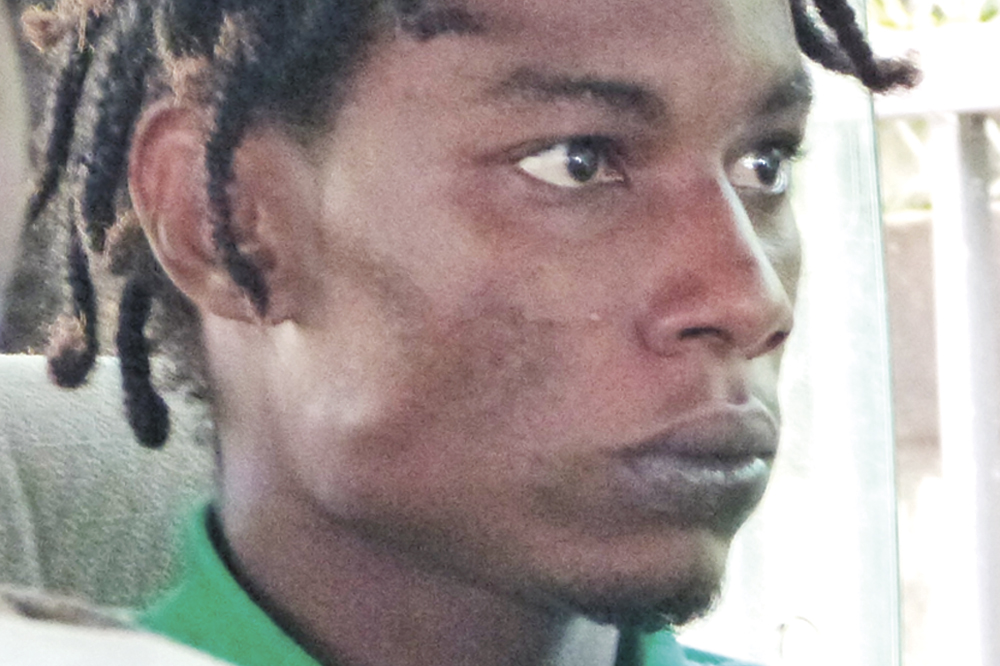 Man shot and killed by police minutes into the New Year
On December 5, 2018 while Ottley Hall/Layou resident Seage John was leaving the Serious Offences Court on the back of a prison transport, he formed his hands into the shape of a gun and pointed it at a journalist.
The act was done to demonstrate his displeasure at having his photograph taken, but that simple gesture was indicative of the trajectory of John's life.
When shots rang out in the Rose Place community, Kingstown sometime after 12 a.m. on January 1, 2023, persons may have thought it was fireworks to ring in the New Year.
But that was not the case.
When the noise died down, John lay dead from gunshot wounds inflicted by law enforcement officers.
John, in his early twenties and a past student of the Intermediate High School (IHS), is alleged to have shot at police officers who were on an operation in the area. Officers are said to have returned fire, hitting John who was taken to the Milton Cato Memorial Hospital (MCMH).
He was pronounced dead by the District Medical Officer (DMO).
John has gone down in history as the first person to die here violently in 2023, just a few minutes into the New Year.
Police records indicate that John has never been convicted of a crime; however he has had several serious charges laid against him by investigators.
In 2018, John; Kareem Charles, 27; and Shamol Richardson, 18, were taken before the Serious Offences Court on four charges.
They were charged that on November 24, 2018, at Grenville Street, Kingstown, that they did, with the intent to commit the offence of murder on Juwanni Roberts, 16, of Redemption Sharpes, do an act which is more than merely preparatory to the commission of the offence.
They were also charged that they did intend to discharge a firearm within 100 yards of a public road, namely Grenville Street, and did an act which is more than merely preparatory to the commission of the offence.
The third charge was for the illegal possession of a .38 revolver; and they were charged as well with the possession of five live rounds of ammunition without a license.
At that time John was remanded as he was on bail for other offences namely, robbery, and possession of a firearm to aid in the commission of an offence.
In September 2018, Kimron 'Fish' Peters, of Biabou/South Rivers and John, appeared before the Serious Offences Court charged that they on September 8, 2018 in Kingstown, being armed with a gun, robbed Euilton Wilson of Twenty Hill, of a black cellular phone including a Digicel SIM card, and EC$200, and in order so to do, used force on Wilson.
Peters was solely charged that he did on the same date, in McKies Hill, have in his possession a .45 semi-automatic pistol, and seven rounds of .45 ammunition, without a license under the Firearms Act.
Both charges were laid indictably and neither was required to plea. Peters ended up with a three year prison sentence on the gun charge.
In September 2019, Seage and Akym John, were charged with stealing $450 from one "Dopwell" on August 30, 2019 in Kingstown.
Seage had the charge against him withdrawn after he entered a not guilty plea.
After the New Year's shooting in which John lost his life, some persons who knew John described the youngster as a "hot head".
A family member of John was extremely hostile when approached for a comment on Tuesday.
"None of you don't come here for anything," the angry woman told reporters.