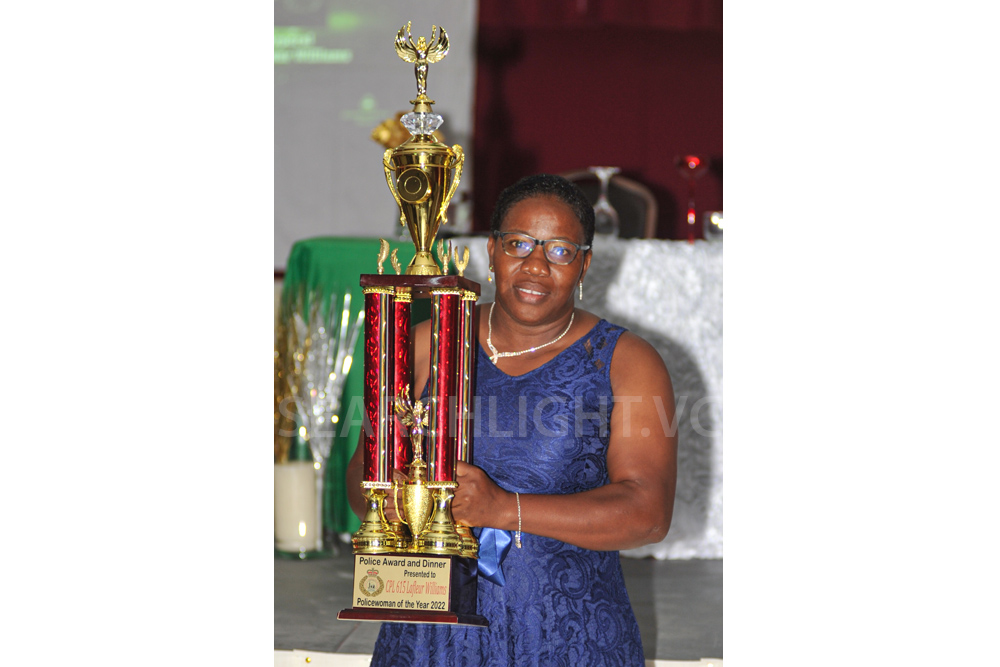 'Black Squad' officer is Policewoman of the Year
Corporal 615 Lafleur Williams has been named Policewoman of the Year for 2022 in St Vincent and the Grenadines.
Corporal Williams, who is currently attached to the Rapid Response Unit (Black Squad) has been a police officer for 18 years.
According to the citation read in her honour, Williams is distinguished by her punctuality and attendance record. She is also said to be a dedicated and disciplined officer who extends herself beyond the call of duty on many occasions.
The veteran police officer received the 2022 award at the annual Police Awards and Dinner on Friday, December 30 at the Russell's Auditorium at Stoney Ground.
The event was held under the theme "Amidst the Challenges, we continue to Care, Serve and Protect".