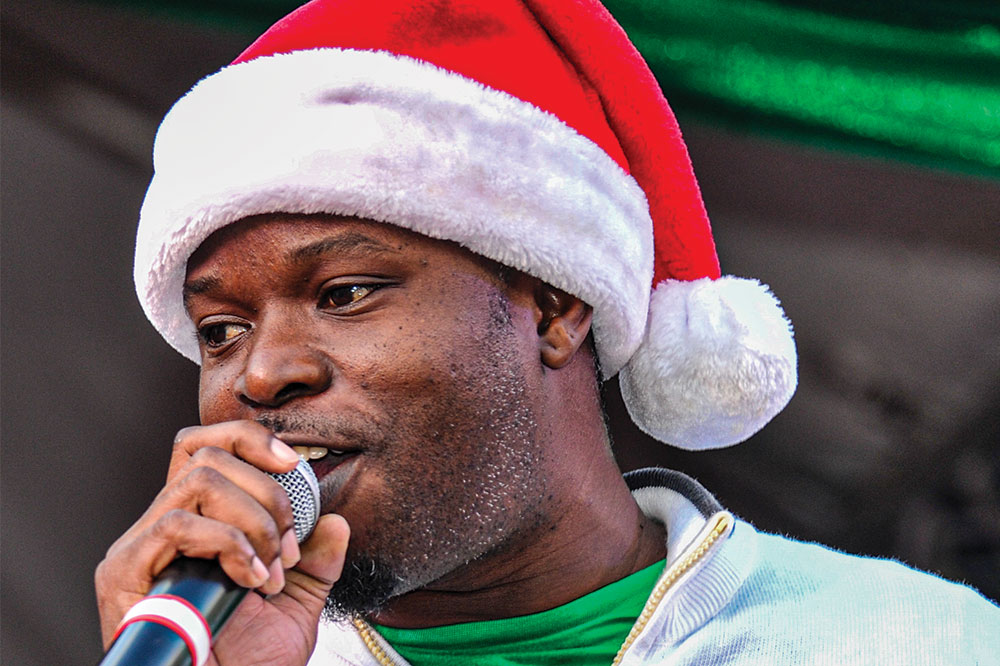 Nine Mornings Chairman pleased with support received this year
Chairman of the Nine Mornings Organizing Committee, Orande 'Bomani' Charles said he is pleased with the overall management and support of this year's Nine Mornings activities.
Speaking to SEARCHLIGHT last Saturday morning, December 24 at the conclusion of the 2022 Nine Mornings festivities at Heritage Square, Charles expressed pleasure at the outcome following the disruptions caused by the COVID-19 pandemic, and the April 2021 volcanic eruptions.
"Considering where we have come from over the last couple of years, I am happy that we were able to pull together as a production team, and encourage persons to venture back out into the communities and support these efforts by the various organizing committees, not just in Kingstown but across St. Vincent and the Grenadines," Charles said.
"From all reports, persons have been supporting, and they have been encouraging. It's been encouraging signs that we are back on track for nine mornings 2023."
Charles added though, that there are areas which would need to be addressed to make the festival even better in 2023.
"We have identified several areas. We will have review meetings and discussions with the various partners and arms of the production team. We will identify those areas in more detail and address those definitely going forward, so you will always have room for improvement. But generally, I am satisfied that we were able to deliver the festival."
An area which has gained much popularity is the 'Bring Your Song and Come' competition, one that Charles said can be further examined towards having a national champion.
"It's also important to bear in mind that a lot of the competitors come from far and wide. They come from different communities in fact, and some of them would have participated in some of the activities in those communities. So it's definitely something that has piqued their interest and provides a platform for new and emerging artists to expose their talents," Charles added.
Uriah Lyttle with his song 'Bake chicken and Come' won the 2022 Bring Your Song and Come Competition delivered before scores of patrons packed into Heritage Square on Saturday morning.
Charles told SEARCHLIGHT that the Kingstown festivities were pretty well supported this year, and "I have always tried to see how best we can develop the community-based organizations. As we spread further afield into the rural communities, we want to see a bit more organization in terms of the support from the communities themselves, allocating resources, finding resource persons who can assist in terms of developing programmes, developing lighting, stage display and in other areas important to a well put together production."
Charles further said it is important to have the rural communities become sort of self-sufficient in the larger scheme of things in trying to develop a truly national Christmas Festival along with the Nine Nights at the Botanic Gardens.
"We can keep adding new components to the overall Christmas festival, and are hoping to be able to call on our professionals or resource persons, our sponsors and partners, to step up to the plate and help us develop this festival into a truly international tourism product."
This is important according to the Nine Mornings Organizing Committee chairperson, "because as persons out there who wish to take part or even communities who want to take part to make it even better- for the internet has thrown that product wide open to the whole world."