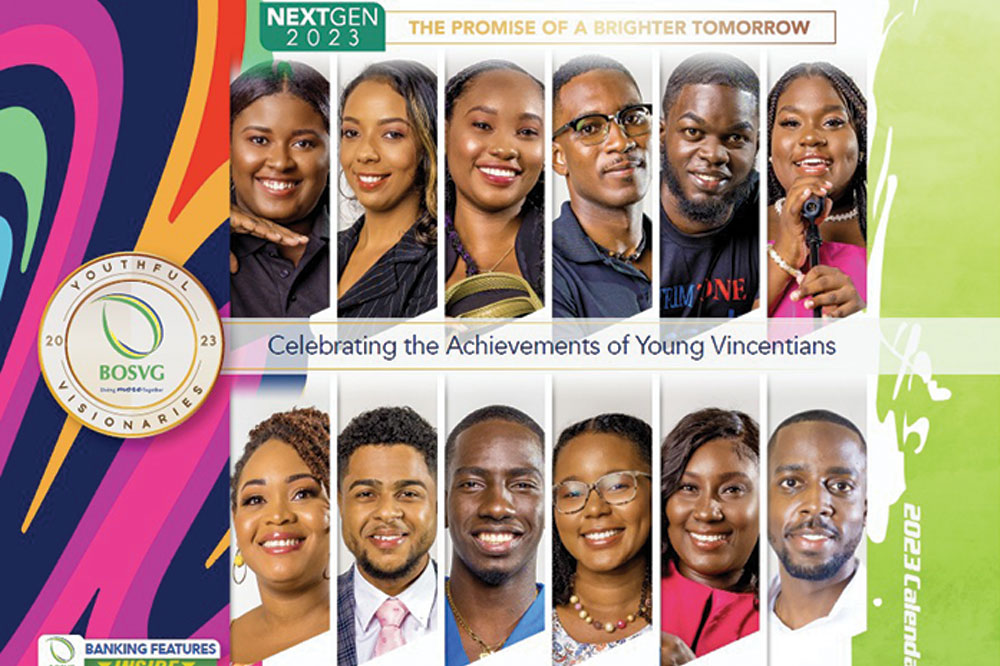 CEO of Bank of SVG receives commendation on 2023 calendar
The 2023 calendar which was printed by the Bank of St Vincent and the Grenadines (BOSVG) is pleasing to the eyes of Prime Minister, Dr Ralph Gonsalves and may be quite pleasing as well to many Vincentians when they pick up a copy of the calendar to hang in their homes.
Last Wednesday, December 28, the Prime Minister told listeners to NBC that he was "very pleased to see" the 2023 calendar which the BOSVG has produced.
In fact the Prime Minister said he was so pleased with the product that he called the bank's CEO, Derry Williams "and big them up."
"It is a wonderful thing," he commented.
The 2023 calendar is called "next Gen 2023- the promise of a brighter tomorrow- youthful 2023 visionaries."
For each of the 12 months in the year 2023, the calendar features a young person in SVG who stands out in their field of endeavour.
"Each of these young people have…his or her own ambition as to how they see themselves on the path to growth," Gonsalves commented.
The young persons featured each month are engaged in a range of businesses such like music, fitness training, food preparation and the likes.
Many of the faces featured may be new to others, but they are all young people trying to make a difference in their own way.
"These 12 persons and others, they don't normally make the headline," Gonsalves noted.
"And there are thousands of them across this country and we have to celebrate them and we have to encourage them," he concluded.