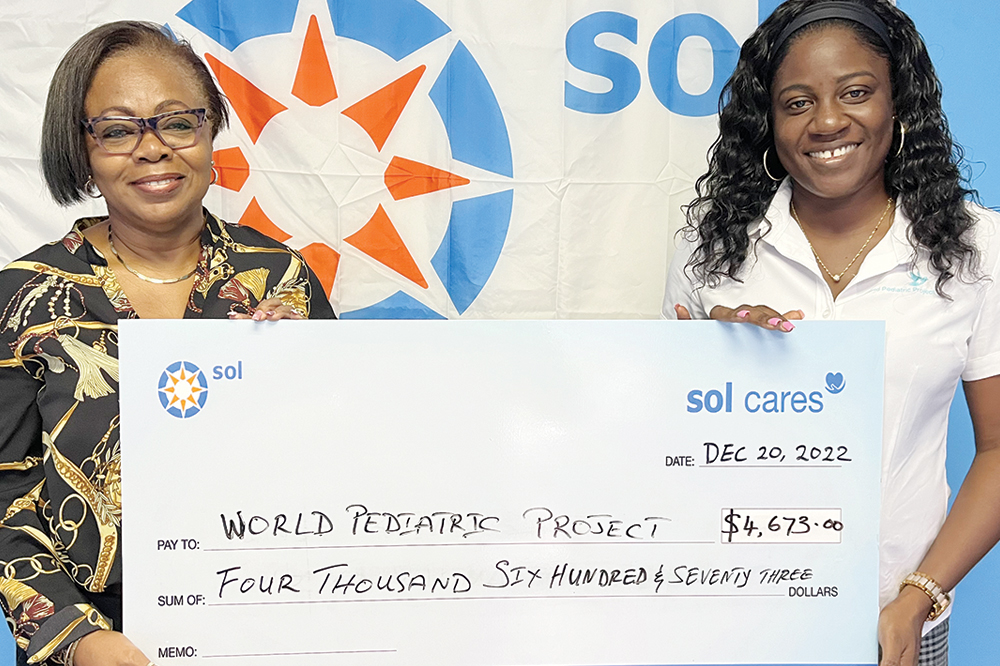 SOL makes financial donation to three charitable organisations
Three organisations which are involved in community service and charitable work have received a total of $13,041.00 from SOL.
A release from the fuel company said the money was granted to: SVG Red Cross ($2,010.00); World Paediatric Project ($4,673.00); and Guadalupe Home for Girls ($6,358.00).
Parkland Fuels Inc. of Canada, SOL's owner, as part of its social Investment Programme called "Parkland Pledge", makes donations annually to registered charities, the release explains.
Each employee of SOL can pledge money to be donated to selected charities.
Employees can pledge all their allocation to any one charity or apportion it as they deem fit.
General Manager of SOL, Steve Francis indicated that the charities were chosen due to their outstanding work in the communities which they serve.
Sheri-ann John of World Paediatric Project (WPP); Bernard Morgan and Joselle Sutherland of the St Vincent and the Grenadines Red Cross, and Salene Dopwell of Guadalupe Home For Girls, all expressed their gratitude to SOL for the contributions which they said would help their organisations ease their financial burdens.