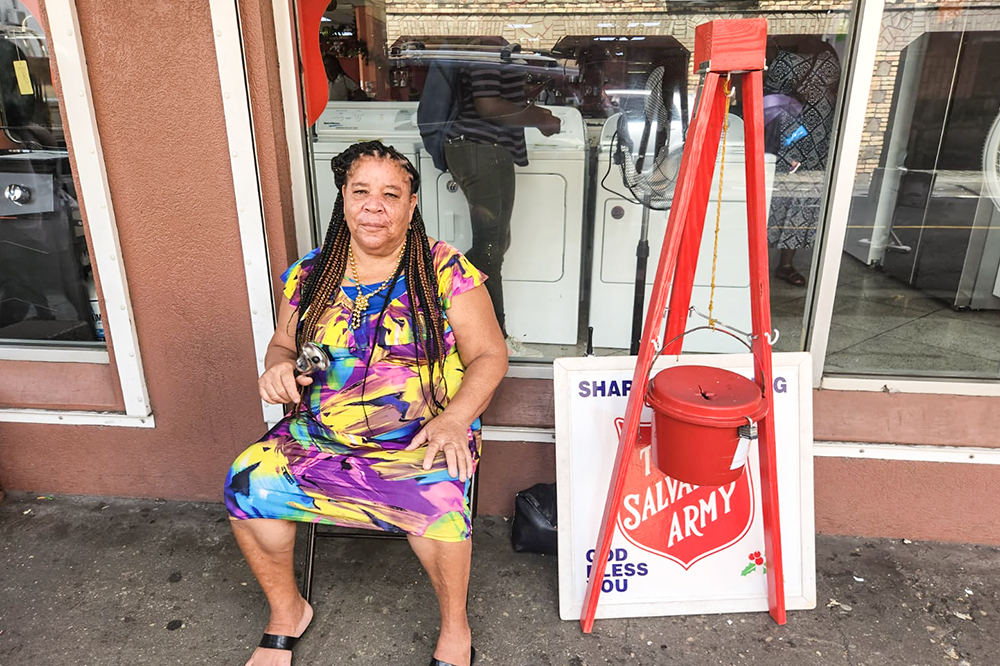 The Salvation Army thanks Vincentians for their continued support
The Salvation Army thanks Vincentians for their continuous support as they prepare for their annual Christmas lunch designated for the homeless.
On Christmas day, The Salvation Army will be hosting its annual Christmas lunch for the homeless; and this year the aim is to cater for around 100 persons.
The provision of a meal is among the ways in which the Army, with the support of hundreds of Vincentian individuals and businesses, support the work of the Salvation Army.
And Captain Rose Buissereth is deeply appreciative.
"If I have another word than thank you to say then I will say it but…thank you. Thank you to all who have given to the Salvation Army and thank you for supporting us, and we are here, our door is open and we are waiting for donations to support the others," Captain Buissereth told SEARCHLIGHT.
The annual kettle appeal is one of the main platforms through which the Army raised funds to support its programmes, including the provision of Christmas food packages for those in need.
The Salvation Army Captain said that organisations and companies have made their donations and the Army is yet to send "thank you" letters for their donations.
Captain Buissereth also said that everything has been going well, including the kettle appeal and it is because of the support they have received why they have accomplished so much.
"Everyone who gave a dollar to the Salvation Army, we thank them for that and we do believe with their contribution, no matter which form it is it's a blessing for us to support another.
Thank you so much to all Vincentians and we do know that God will bless the country and everyone living in it.
"…we continue open our doors for those who have not come forward as yet, come forward and support…so that the Salvation Army in St. Vincent and the Grenadines can go forward".
Captain Buissereth added that the Salvation Army has received numerous donations from companies and institutions.
In addition to the luncheon, Captain Buissereth said the Army has already gifted toys to 50 children this year and will be continuing the feeding programme next year.
She also spoke of her confidence in receiving continuous support from Vincentians and said that however the organisation can be of any assistance, it will do so once it can.