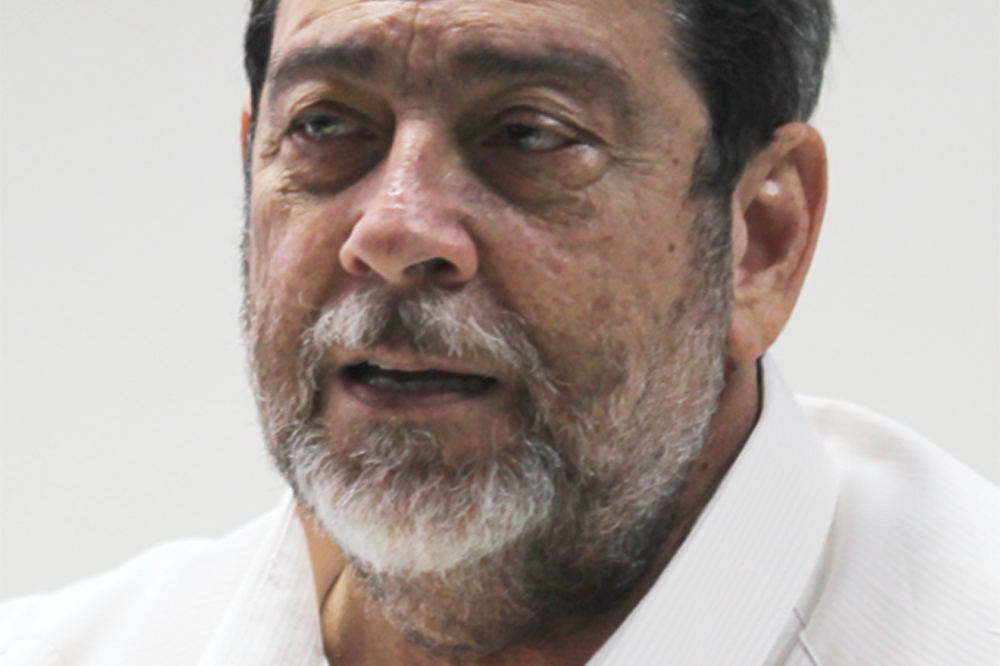 PM preens over developments in his constituency
Member of Parliament for the constituency of North Central Windward, Prime Minister, Dr Ralph Gonsalves is feeling proud of the developments in his constituency over the years.
"I feel proud…as the Parliamentary Representative for North Central Windward, to have been able to help to put together all of this," Dr Gonsalves commented on NBC radio on Wednesday, December 21, while speaking on a range of issues.
He made the comment shortly after speaking about the development of health care facilities in Georgetown, which is part of the North Central Windward constituency.
Speaking about the upgrade of the hospital and the clinic in Georgetown, Gonsalves said there is "no place in the Caribbean, in any rural area, where you have that kind of facility, a diagnostic centre of the kind which we have there."
The Government is now making preparations for the installation of an MRI machine at the Modern Medical and Diagnostic Complex in Georgetown.
While the preparatory work is being done for this, work is also moving ahead to convert the Georgetown Clinic into a smart clinic; this is nearing completion.
Apart from the advances in health, the government has already spent $65 million for coastal defence work between Sandy Bay and Brownstown in Georgetown.
An official opening ceremony was held last September to unveil the coastal protection project in Caratal Georgetown, and also at San Souci.
Also in the pipeline is a community market which is to be built near to the Caratal bridge in Georgetown.In Chili Village, the playing field has been redeveloped and the facility fully improved.
Gonsalves said on radio on Wednesday that a pavilion is also now in place at the playing field.
Development is also taking place at the old hard court, which is near to the community Centre in Georgetown.
The Prime Minister said this hard court is being redeveloped, with funds from the National Lotteries Authority.
The hard court is being resurfaced and equipped with changing rooms and toilet facilities, and it is also being lighted.
Gonsalves said he knows this development will be pleasing to many persons, especially Georgetown resident Vasha Adams, former Captain of the national netball team.
The nearby Georgetown Government School was also rebuilt by the Ralph Gonsalves administration.
"Lots of things have been done in Georgetown," Gonsalves declared.
When he spoke at the opening of the coastal protection project last September, the Prime Minister promised to "nice up" Georgetown.