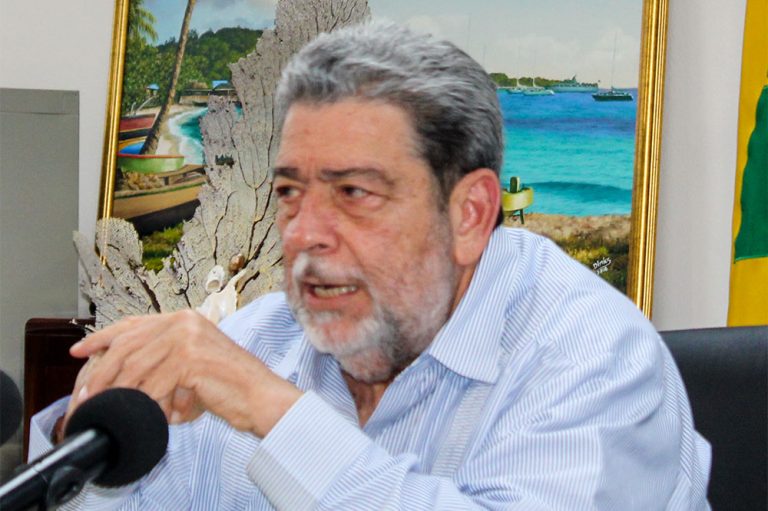 MRI services to be available by March, 2023 – Gonsalves
People who reside in St Vincent and the Grenadines (SVG) should be able to access Magnetic Resonance Imaging (MRI) diagnosis right here at home, by the end of March 2023.
This assurance was given by Prime Minister, Dr Ralph Gonsalves on NBC radio on Wednesday, December 21.The MRI machine will be an additional diagnostic tool at the Modern Medical and Diagnostic Complex in Georgetown.
When the service is in place people residing in SVG will no longer have to travel to Barbados, or elsewhere for MRI services.
The Prime Minister, who is also the Parliamentary Representative for North Central Windward, disclosed that the MRI project will cost about $10 million.
Dr Gonsalves added that the government is in partnership with the Barbados-based Maria Holder Memorial Trust with the MRI project.
He said the MRI machine would arrive in SVG by the end of January next year.
The casing to house the 5-tonne machine was transported to the Modern Medical and Diagnostic Complex in Georgetown last weekend.
"When the machine comes, it would be lifted by crane into the casing,"Gonsalves said.
Gonsalves further explained that a base has already been built for the casing, and the MRI area will be accessed through a passageway from the main Modern Medical building.
At the MRI area, there will be a change room and a waiting area for relatives of the patient.
Gonsalves said the government is also holding discussions with the International Atomic Energy Agency, in relation to the MRI project.
This agency assists its member states and promotes the exchange of scientific and technical information between them.
The Modern Medical and Diagnostic Complex already provides a range of services to patients, including: CT scans, ultra Sound, Chemotherapy, dialysis and laboratory testing.