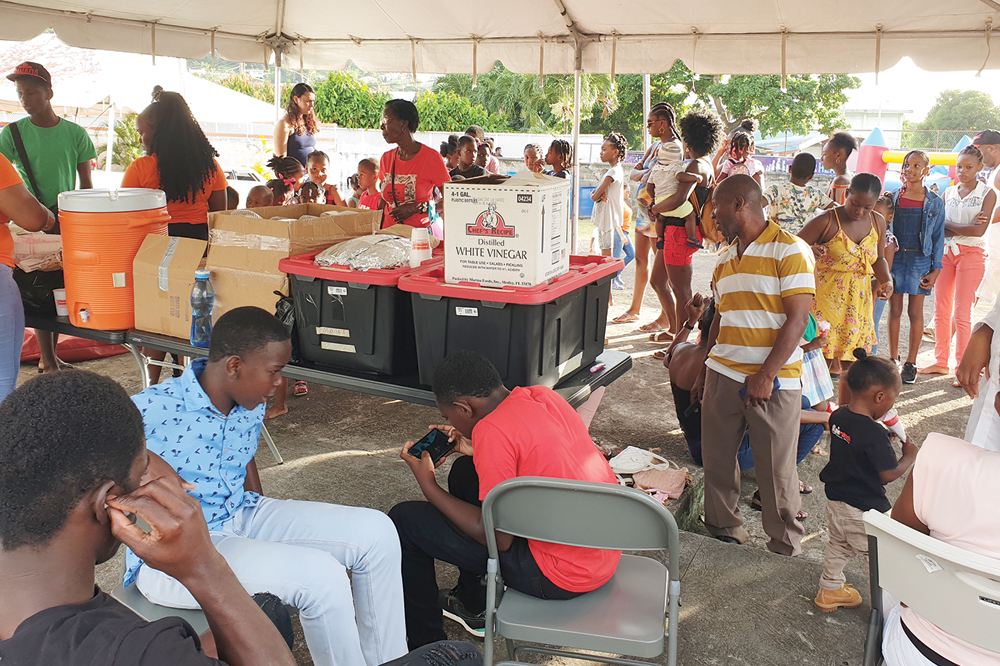 East Kingstown MP hosts kids Christmas party
Last Sunday, December 18 several kids, most of them from the East Kingstown area, were treated to snacks, games and gifts.
The Yuletide season treat came from parliamentary representative for East Kingstown, Fitz Bramble with support from the New Democratic Party's (NDP) Young Dems.
Bramble said the East Kingstown annual children' party was held for the first time in 2020, one month after he was elected to parliament and he received support from the Young Dems.
The event could not be held last year because of COVID-19 but this year, Bramble said they catered for 250 children.
"A lot of people donated and contributed. People from overseas, the Diaspora, local businesses and individuals.
"The support was overwhelming and if I am to take that as an indication of the support I will be getting going forward I think I am pretty good," Bramble said.
The event which was held at the Caribbean Grains yard in Richmond Hill saw kids having fun on bouncing castles, enjoying the use of wheeled toys and sharing in ice-cream among other child-friendly foods and activities.