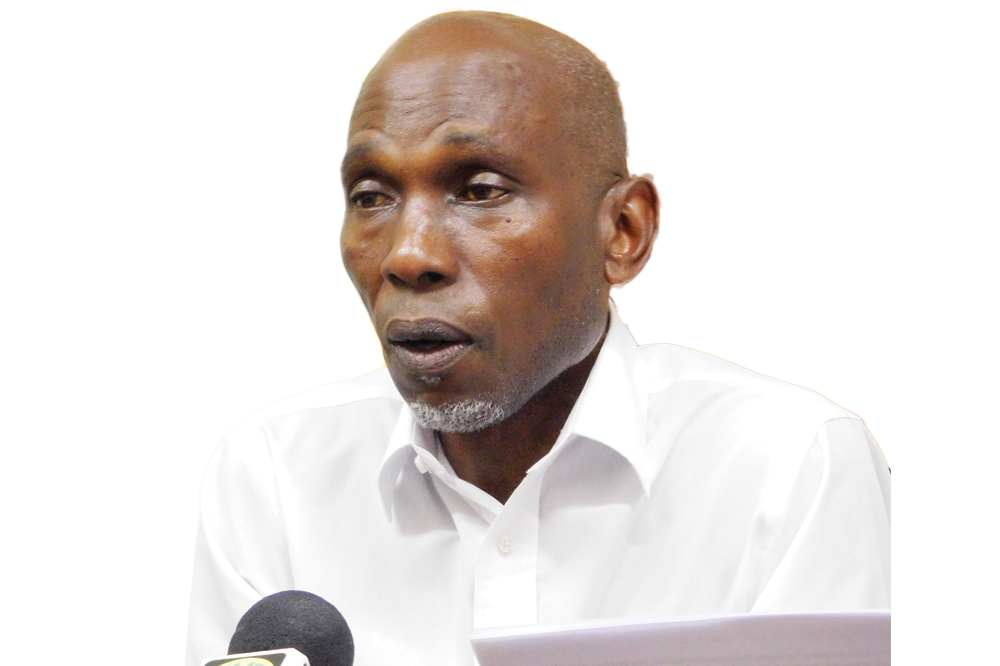 Thomas: Dr. Jerrol Thompson is a 'jackass' and 'a liar'
Lawyer, Jomo Thomas said on Monday, December 19, that Dr. Jerrol Thompson struck him because he (Dr. Thompson) was angry because he lost a debate they were having on COVID-19.
The two men who once contested General Elections on tickets of the Unity Labour Party (ULP), were involved in a physical altercation on Saturday, December 17 around 5:00 p.m. at Heritage Square.
Minutes after talk of the incident started making the rounds, Thomas who is also a former Speaker of the House of Assembly made a comment on his Facebook page that he was attacked by Dr. Thompson, Chief Executive Officer (CEO) of the Medicinal Cannabis Authority.
Thompson, an internist and leading pro-CÒVID-19 vaccine voice in St Vincent and the Grenadines (SVG) told SEARCHLIGHT on Sunday, December 18 that he struck Thomas in an effort to defend himself as Thomas had pushed a chair on him that struck his hip.
He also said he thought Thomas wanted to strike him with the same chair.
Thomas said on Hot 97.1 FM's AM Mayhem show on Monday morning, December 19 that he does not think the assault has anything to do with the ULP, but he thinks Dr. Thompson was overcome by anger when he struck him.
Thomas also called Dr. Thompson a "liar" and a "jackass", stressing that he did not strike the former North Leeward Member of Parliament with a chair.
"There is a certain amount of animosity that I could speak to that might explain why Dr. Thompson acted the way in which he acted but I wouldn't go there," Thomas said, adding that during the height of the COVID-19, pandemic he and Dr. Thompson had several heated discussions.
"…so he probably had it for me."
"At the end of it all he said 'I just call the prime minister'. I guess he felt he had to report to his master immediately after what had happened," Thomas said.
Thomas said on the radio programme that when he approached where Dr. Thompson was liming with some other people, he did say, "wow, look who is here, the doctor who can't speak…and proceeded to say why I said the doctor can't speak," Thomas said.
Thomas was referring to a press release issued by the Health Services Sub Committee of the National Emergency Management Organization (NEMO) on December 16 which said on Wednesday, December 14, that two fully vaccinated persons died due to COVID-19 at the isolation ward of the Milton Cato Memorial Hospital (MMCH) and the fact that Dr. Thompson is a strong supporter of the vaccination.
"I just thought that in a marketplace of ideas all ideas should contend so I was prepared to engage in conversation, but you know what they say when anger takes hold, reason takes flight and I think that is what happened," Thomas said.
He charged that Thompson was looking for an excuse for his actions when he said he was struck with a chair.
Thomas further said that if one is having a conversation, one has to allow for an exchange, "you talk, I talk" but in his opinion, Thompson is unrelenting and does not allow for exchange.
The former Speaker said someone told him he does not know Dr. Thompson to have ever fought anyone before.
"…so he probably think Jomo is small so let me…," Thomas surmised, adding that he did not want to get into a public brawl so that is why he did not respond to Thompson's aggression but he could have hurt him if he wanted to.
"I over the years, even when I was in the States I had done some training. I could have harmed him, but I didn't feel that…one of the thing[s] I was taught is that we only respond as last resort…," Thomas said.
He stressed that he was not in a brawl, he was attacked and took defensive action but he will not be pressing charges.
Yesterday, Monday. December 19 .Thompson said on radio that he gave Thomas what you would call, "two old thumps."