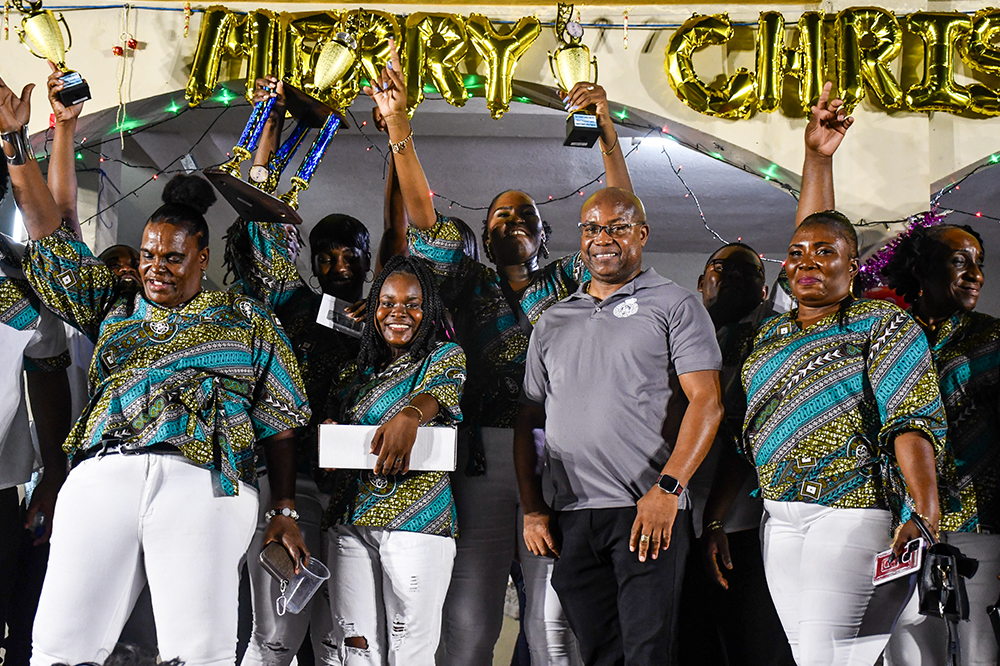 New winners crowned in Police Carolling Contest
Western Carollers upset defending champions, Traffic Angels to win the title and bragging rights for the next 12 months when the annual Police Carolling Contest was staged at the Central Police Station last Friday, December 16.
Western Carollers also took the first place in the Best Speech, Best Traditional, and Best Original Song categories.
Traffic Angels, who won in 2019 and 2020, were adjudged second, while the Crime Busters placed third in the keenly contested competition.
The Layou Police Youth Club also dethroned the Calliaqua Police Youth Club in the Junior category on the night of competition.
The second and third positions were captured by the Chateaubelair/Rose Hall, and Spring Village Police Youth Clubs respectively.
The winners received trophies, cash, and other prizes for their sterling efforts and each participating group that did not place in the top three positions received a consolation prize.
Nine senior choirs and 10 junior choirs participated in this year's event.
Participants and patrons heard remarks from Commissioner of Police, Colin John; co-ordinator of the Police Christmas Carolling Committee, Assistant Superintendent of Police, Junior Simmons; and Director of the Police Cooperative Credit Union, Kathleen Nanton Davis.
The major sponsors of the event were the Kingstown Cooperative Credit Union (KCCU);
Police Cooperative Credit Union (PCCU); National Lotteries Authority (NLA); and Standard Caribbean Shipping Inc.
Other sponsors were Global Distributors; Sports Locka Plus; Faceys Trading; Eastern Caribbean Group of Companies Limited (ECGC); Massy Stores; Jax Enterprises; Flow; and Allan Smith and Family Bakery.