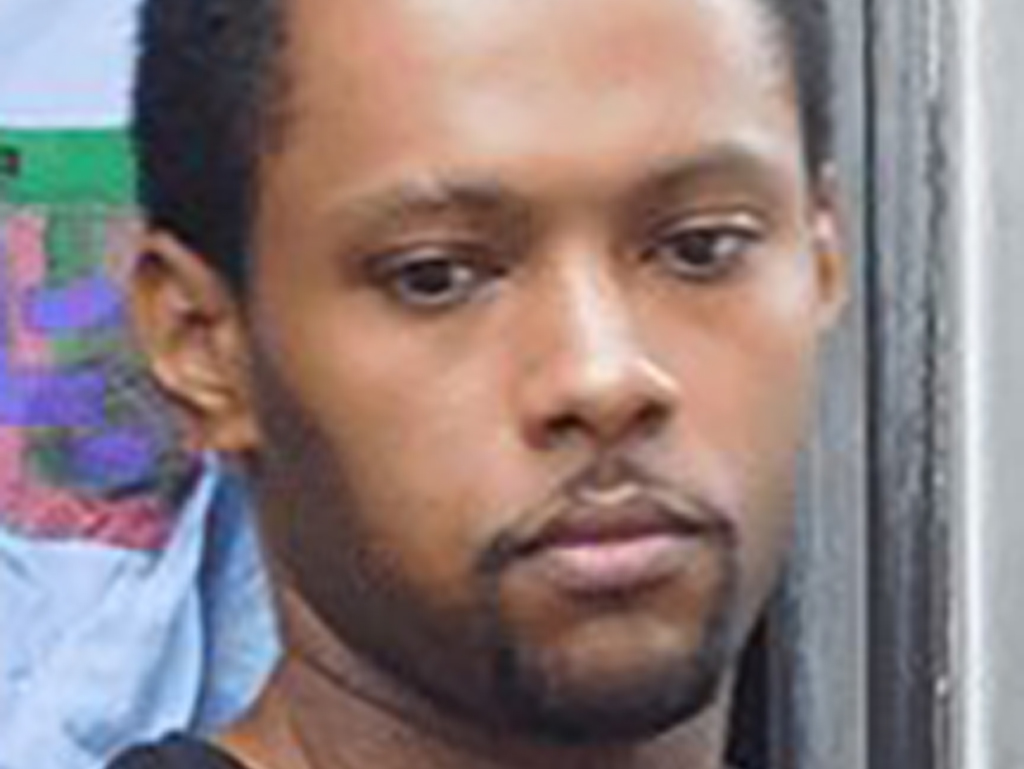 Murderer Veron Primus jailed for 34 years
Abiding by the sentencing guidelines which aim to promote consistency and predictability, High Court Judge, Brian Cottle said he saw no reason to depart from the parameters as it pertained to the sentencing of Veron Primus.
And on Friday, December 16 Primus was jailed for 34 years for the November, 2015 murder of 33-year old real estate agent, Sharleen Greaves of Calliaqua.
Justice Cottle noted that the guidelines outlined that "any offender that takes a bladed weapon to the scene intending to use it to commit any offence and uses the weapon to commit murder", the appropriate starting point should be 30-years imprisonment, within a range of 20 – 40 years imprisonment.
The judge noted that the conventional aims of criminal punishment such as prevention, retribution, deterrence and rehabilitation were to be adhered to.
He pointed out that an adult convicted of murder can be sentenced to death, a whole life sentence or a determinate sentence. Additionally, if an offender is found to be insane or suffering a mental disorder, the court can order detainment at the court's pleasure.
Justice Cottle, however, noted that the Crown did not seek the death penalty for Primus, believing that the prosecution had acted "quite rightly" in this regard as the murder, as bad as it was, does not rank among the worse of the worse.
It was noted that Primus had already spent four years, four months and 26 days on remand for the offence. With this time deducted, Primus will therefore serve the remaining 29 years, seven months and four days as of Friday, December 16 2022.
Primus was convicted on July, 18 2022 but his sentencing only took place on Friday because of a number of issues, including the absence of his lawyer, Michael Wyllie, who was overseas for medical reasons.
As he outlined the aggravating and mitigating features of the offence and the offender, Justice Cottle said, "the murder occurred at the victim's workplace at night and she was particularly vulnerable as she was isolated in the building after working hours."
He said her demise was an unprovoked attack in which Greaves received at least 11 wounds and must have suffered before she died.
Justice Cottle noted that Primus has two previous convictions in the United Sates – one for a stolen vehicle and another for violating a court order not to be found within 20 feet of a woman who was his ex-girlfriend.
The judge also noted that Primus has two previous convictions at home for escaping lawful custody while on remand for Greaves' murder.
Cottle said Primus' belief that he would be punished twice because of his offences was incorrect.
The judge however noted that Primus' previous convictions gave insight into his behaviour and attitude towards the law.
In delivering the sentence, Cottle noted that in mitigation, Primus' lawyer said the convicted murderer opted to escape twice while on remand because he was dissatisfied that he was denied bail on the murder charge.
"Evidently, he felt that his incarceration was unjustified and he was entitled to be at liberty. So, he took matters into his own hands," the judge commented.
Among other things Justice Cottle said that the victim impact statement from Greaves' mother, Inether Bailey-Holder emphasized that murder causes the death of the victim but also had immense consequences on those left to mourn.
He expounded that in her golden years, this mother was bereft of the financial and emotional support that Sharleen provided.
Justice Cottle said the psychological effect of the sudden loss of a child in such horrific circumstances left Greaves' mother struggling and in need of counselling, which she cannot now afford to pay to obtain. He said that the court could only offer a measure of closure.
In giving a synopsis of the facts pertaining to the case, Cottle noted that 33-year old Sharleen Greaves, was a real estate professional, who was brutally murdered at her office at Arnos Vale on the night of November, 12 2015.
Her body, which had some 11 stab wounds was found at her office the following morning.
Primus was one of Greaves' acquaintances. On the night of the murder, he left Campden Park where he was living with a female cousin with whom he shared an intimate relationship.
He took a bag containing hunting knives and other items and returned later that night. His cousin detected an odour as that of blood and also noticed what appeared to be blood on the knives.
Primus was in an emotional state and cried, and his cousin consoled him as best as she could.
The next morning, Primus took his cousin to Kingstown in a vehicle later identified as belonging to Greaves.
Following Greaves' death, her vehicle was found abandoned in Kingstown but there was no key found in it.
The police launched an investigation, which had stalled for some time.
In January 2016, Primus' cousin visited him at his home in Vermont.
There, he showed her a photo of Greaves on his tablet and confessed to his cousin that he had killed Greaves.
Primus' cousin did not report the confession to the police until April, 2016.
She was afraid of Primus and needed time to carefully consider what she wanted to do.
After receiving the report, the police executed a search warrant at Primus' home, where they found two hunting knives belonging to him and a key to Greaves' vehicle.
Primus said the key was for a rented vehicle that he had used.
Police checked with the hirer who produced rental records, which did not show any rental of a vehicle to Primus at any time.
Primus denied involvement in Greaves' death, saying her secretary had rented the vehicle to him on the night of November, 12 2015.
He said that the secretary rented Greaves' vehicle to him whenever Greaves was overseas.
Primus also said that when he was about to return the vehicle on the morning of November, 13 2015, Greaves' secretary called him saying that Greaves was found dead.
Primus told her he knew nothing about the circumstances surrounding Greaves' death but said that he did not want to get involved in the matter and, therefore, abandoned the vehicle and kept the key.
At the trial, Greaves' secretary testified, that she did not rent the vehicle to Primus.