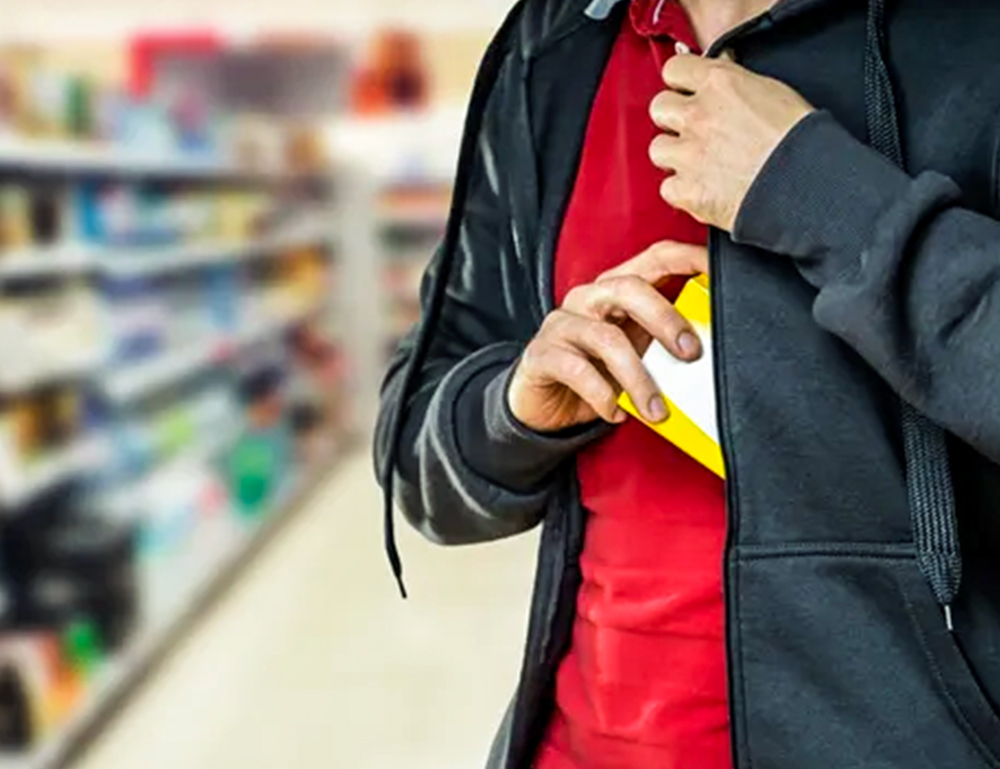 Repeat thief jailed after seen on camera stealing from Jax
A Georgetown labourer will spend the next seven months in prison for breaking his bond and stealing from Jax Enterprises Limited.
Kent Johnson appeared in the Serious Offences Court on Monday, December 19, on a charge of theft, just five days after pleading not guilty to another charge of theft at the Kingstown Magistrate Court on Wednesday, December, 14.
Johnson was charged that on December 18, he stole one VO5 conditioner valued at $7.75; one vo5 shampoo valued at $7.75; one VO5 men 3-in-1 valued at $7.75; two wokali mask valued at $21.50; one spa soap argon oil shampoo valued at $9.75; and one lucky 2-in-1 shampoo and body wash valued at $8.75.
The list of items stolen also included one lucky super soft 3-in-1 shampoo, conditioner and body wash valued at $9.75; one pack of lux fresh glow soap valued at $15.75; one pack of detol skin care valued at $18.75 and one argon glow shampoo valued at $15.75, the property of Jax Enterprises Limited.
Johnson pleaded guilty to the charge.
CCTV footage was presented in court as evidence showing Johnson placing the stolen items in a black plastic bag without paying for them.
Chief Magistrate, Rechanne Browne told the defendant that Jax has employees who they have to pay and these employees also have families that they have to take care of. She added, that when the company makes a loss because of persons entering and stealing it affects the company and its employees because everything that is stolen adds up regardless of the amount.
Before handing down sentence, the Chief Magistrate looked at the consequences and seriousness of the offence. For the consequences, she considered the financial harm on the business involved and the impact created.
Regarding the seriousness of the offence she concluded it was one that was well thought out as the defendant scoped the store then he went outside, got a black plastic bag and began placing the items in the bag.
Browne began at a starting point of four months imprisonment for the offence. She then looked at the aggravating and mitigating factors of the offence and said that the court is not convinced that the items which were stolen are for personal use but to be re-sold to persons on the street. The magistrate found nothing to be mitigating of the offence and as a result, two months were added to the sentence.
When she looked at the aggravating and mitigating factors of the offender she found that Johnson has 32 previous convictions of a similar nature; and he was also on bail for a similar offence.
Browne, also found nothing mitigating of the offender and when weighed she added four more months to the sentence bringing it to 10 months imprisonment. However, because Johnson pleaded guilty, it went to his discount and three months were deducted, bringing his final sentence to seven months imprisonment.
Johnson was also bonded in July for one year in the sum of $1000 with a default of six months imprisonment, and the magistrate ordered that he pay the money forthwith or spend six months in prison. Both of the sentences will run concurrently.
She also ordered restitution for Jax Enterprises Limited.
On December 14, Johnson had appeared in the Kingstown Magistrate Court before Senior Magistrate, Rickie Burnett on a charge that on December 13, at Kingstown he stole $120.00 in cash, the property of Delano Findlay of Kelbourney. Johnson pleaded not guilty and was granted his own bail. The matter was adjourned for trial to March 15, 2023.