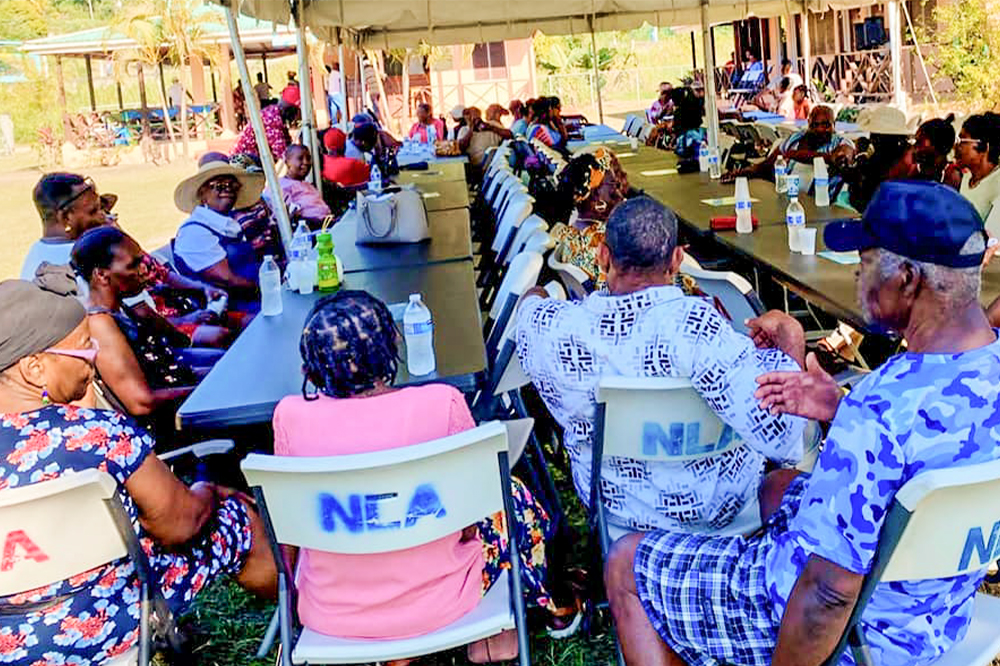 Annual Christmas luncheon held again for North Leeward Elderly
Several senior residents in the southern area of North Leeward were on Sunday, December 11 treated to a Christmas luncheon, the first after a two year break.
The event, held at the Cumberland Recreational site is one of a series of on-going programmes for the elderly and will continue next week with a second luncheon on the northern side of the constituency, a release from the organisers state.
Co-ordinated by Lorrel Hamilton, volunteers came together from communities within North Leeward to assist with the hosting of the event.
Member of Parliament for North Leeward, Carlos James who was on hand to mingle with the senior citizens said that the series of luncheons is an important part of showing appreciation to seniors who have made their contributions as nation builders.
"We started this luncheon a few years ago to show appreciation to our seniors; it has grown into something wonderful and it will now form part of a series of social programmes providing support to our seniors," James said.
Following two challenging years of the COVID-19 pandemic and the explosive eruption of La Soufriere volcano, James said the series of luncheons are important in bringing communities together.
"The seniors look forward with great anticipation to these activities. It is an emotional moment for them and we acknowledge their contribution. I commend the volunteers who assisted in making this possible."
The luncheon next week will be held at the Chateaubelair Methodist School commencing at 1:00 p.m.