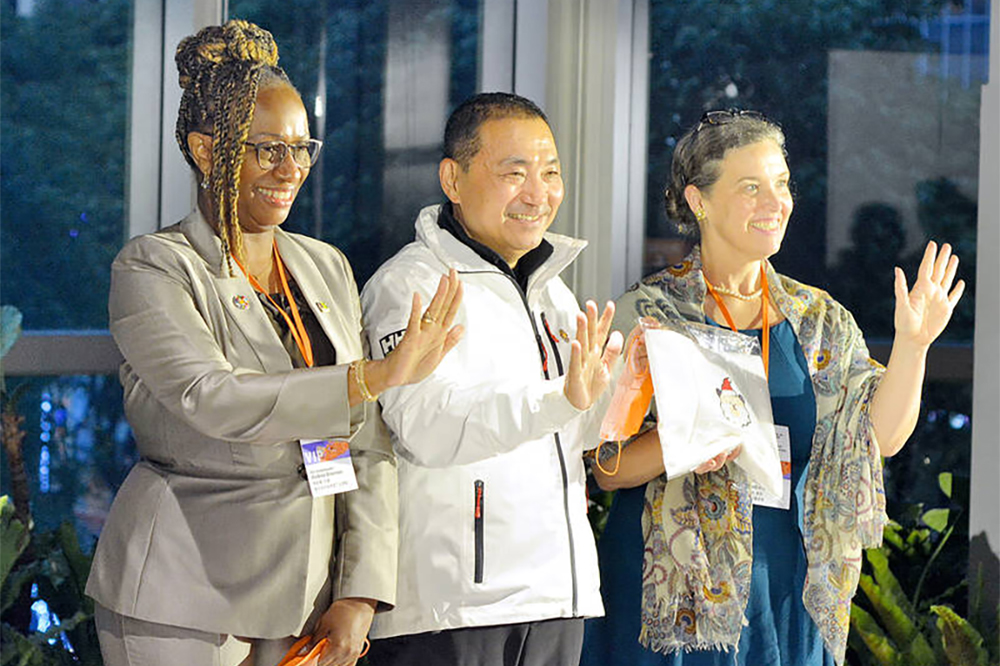 Ambassador Bowman calls on women to protect their worth
Ambassador of St Vincent and the Grenadines (SVG) to Taiwan, Andrea Bowman has reiterated that one of her major duties is to represent the dignity of women.
Bowman made the statement last Thursday, December 15 while adding her voice and support to the 'Orange the World' campaign hosted by the Mayor and officials of the New Taipei City Government in Taiwan.
In her remarks delivered during an official ceremony to launch the campaign, the Ambassador said, "…as a female ambassador, one of my major functions and duties is to represent the dignity of women. Violence against women and femicide destroy the dignity of women, therefore my very substance and symbolism are destroyed by the perpetuation of violence against women. No woman is free of the threat of violence once any woman experiences the scourge of violence in any society".
In 1999, the United Nations General Assembly declared November 25 as 'Orange Day' as a means of symbolising a future without violence against women.
The theme for this year's '16 Days of Activism' Campaign, which ran from November 25 to December 10, is "Socio-Economic Rights and Empowerment to Build Women's Resilience Against Gender-Based Violence and Femicide : Connect, Collaborate, Contract."
Bowman noted in her address that the emphasis in this theme is women's self-empowerment and recommended that women protect their worth and stand together with other women.
"We have to build our own awarenesses, resilience and reserves against gender-based violence. Our socio-economic vulnerabilities must not be allowed to weaken our resolve. As women, we have to first embrace our own intrinsic dignity. We must know and vociferously protect our worth. For if we do not see ourselves as worthy, our children and our societies would treat us as though we are worthless," the ambassador said.
"Next, we have to dedicate ourselves to being our sisters' keepers. Women have to stand with women, because violence against one woman anywhere is violence against all women everywhere.
"Let us stand together with our bright orange hope and determination to remove the scourge of violence against women and femicide," the ambassador concluded.