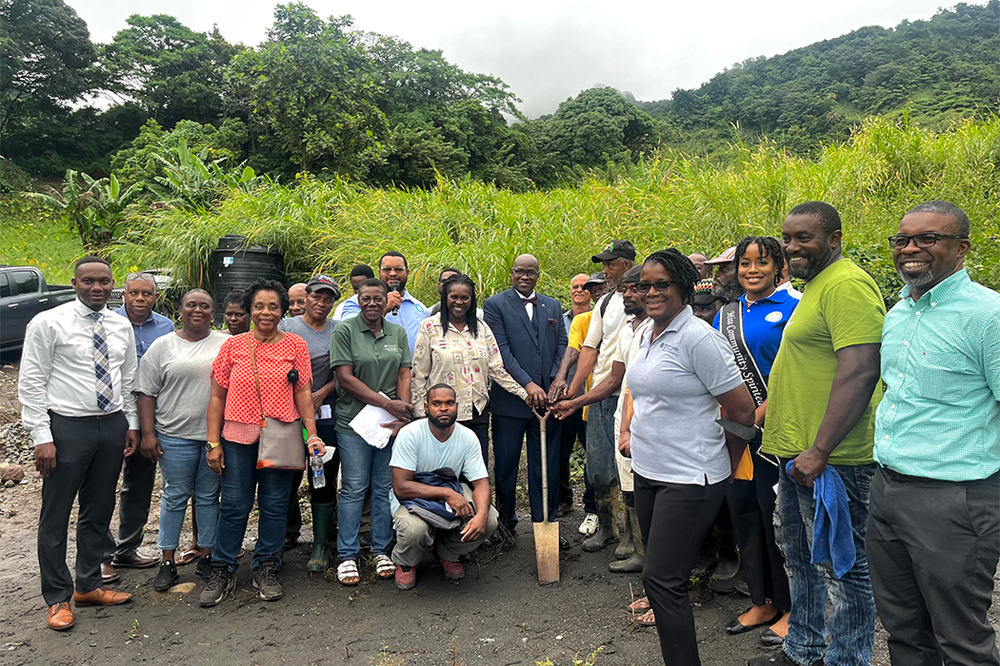 Residents of Veryvine, Vermont now have improved telecomms access
Residents in Veryvine, a community in the Vermont Valley now improved telecommunications access after the launch of a project this week specifically targetting their community.
The CEDCO, P2P Network Communication, Internet Society of St Vincent and the Grenadines (SVG), and Flow Saint Vincent announced a joint venture to help those with limited access to telecommunication services in the area.
A ground breaking ceremony was held on Tuesday, December 13, 2022 to announce the Vervyvine Community Network Project, a release on behalf of the project grouping states.
Veryvine, is a farming community in Francois Village, Vermont that is known to be a dead zone for mobile connectivity due to the topography of the area and the lack of public mobile cellular infrastructure I.
Areas are covered by trees and bush, the release explains.
Many people reportedly spend hours on a daily basis conducting their farming activities but are cut off from the rest of the world as they have limited access to telecommunications services.
This project is said to be the first of numerous initiatives launched in the small farming community of Vermont since the beginning of the year, and more announcements are promised in the New Year.