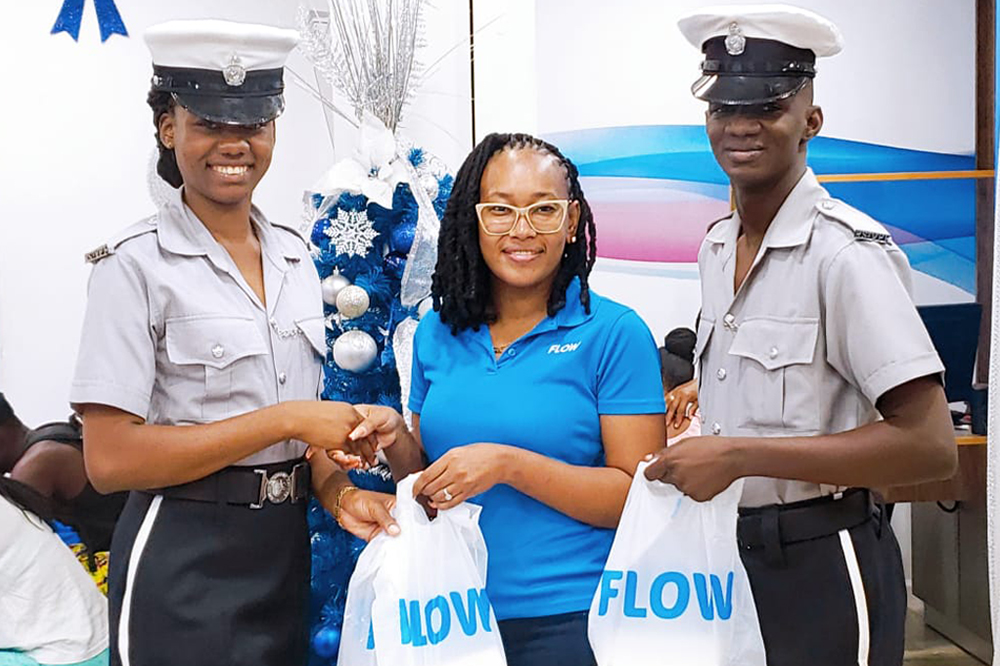 Flow makes donation to Police Carolling Contest
The carolling committee of the Royal St. Vincent and the Grenadines Police Force (RSVGPF) received three Samsung Galaxy A03 Android cellular phones to be given as prizes in tonight's Carolling Contest.
According to a release from the police, retail sales officer of FLOW, Shellicia Small handed over the phones on Monday, December 12 to police constables 353 Rockel Coombs and 498 Ronaldo Francois of the Public Relations and Complaints Department and the Police Christmas Carolling Committee.
The phones would be used as prizes for impromptu performers at the annual carolling contest which will take place at the Central Police Station, from 7:00 p.m tonight, Friday, December 16.
Commissioner of Police, Colin John extended thanks to FLOW for its tangible donations to the police carolling contest over the years.