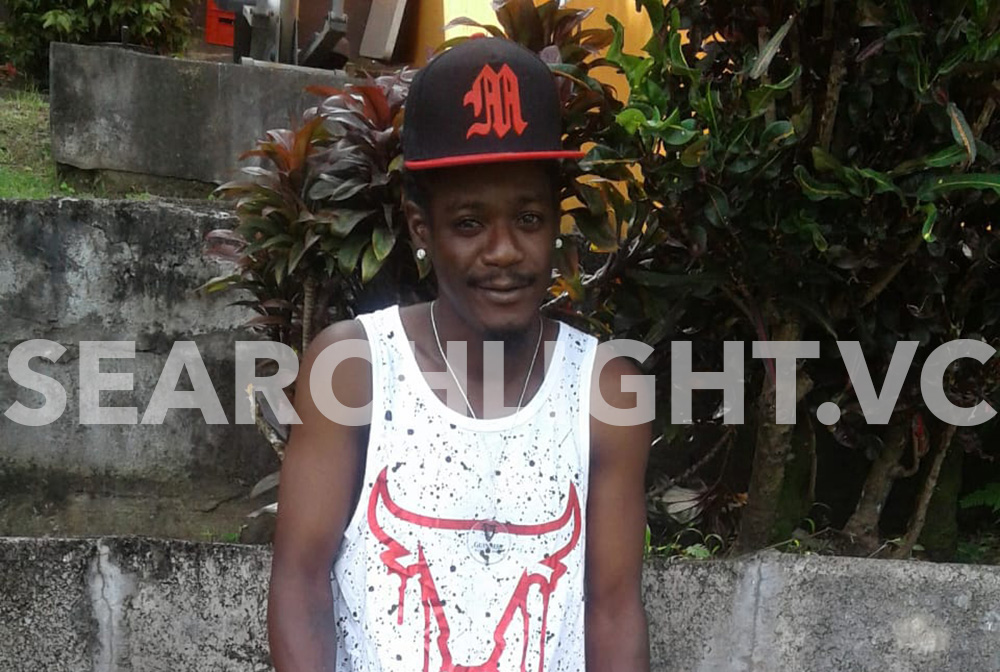 Cousin of fatal shooting victim believes his past may have followed him
The sound of gunshots, five to be precise, interrupted the sleep of a resident in Boom Boom Hill, Lowmans Leeward on Tuesday, December 13.
The resident, who asked not to be identified, tells SEARCHLIGHT that she checked her mobile phone, registered the time in her mind, 1:22 a.m, and drifted back to sleep.
It would only be after sunrise that day that she received the news that 37-year-old Jason Henry, was lying dead in a gutter, his body riddled with bullets.
Just before 7:00 a.m, the family of the deceased, including Henry's mother, sister and cousins walked over to the crime scene, which by then was cordoned off by the police.
Information was sketchy but they were able to paint a picture of the early morning shooting that led to Henry's death.
Henry was said to have been liming at a shop located two gaps over from his residence. This was a usual evening social for him. On Tuesday morning, he left the shop just after 1:00 a.m to make his way home.
SEARCHLIGHT understands that when Henry reached the bottom of the hill, a lone gunman pounced, firing on him multiple times until he fell in the middle of the road. It was here that his body would remain until police arrived around 6:00 a.m.
A female cousin of Henry, in an interview with SEARCHLIGHT, said the family is in shock about the incident and while they are uncertain about the motive of the killing, she believes that "sometimes your past follows you".
"It hasn't hit us that he is really gone. We can't even say that he and anybody had anything."
The relative referenced the two murder charges that had been laid against Henry, the first in relation to the 2007 triple murder of Javon Wayne Antoine, Ralson Omaro Bowens and Reuben Small for which he and co-accused, Rodney Roberts were later acquitted in 2009, and the second in 2014 for the death of Lowmans Leeward resident, Kyle Phillips, who was shot and killed in his backyard.
Henry and co-accused Roberts would have the charges against them withdrawn for what the defense team said was "contradictory evidence" presented by the prosecution's witness and mother of the deceased, Mavis Phillips.
The relative said she does not believe that these two cases are connected to Henry's death, adding that her cousin had made a vow to not get wrapped up in any criminal activity.
"The truth is you are known by the company you keep and things that you do. His name was quick to call because he is a defender. But I honestly don't think so with 2009 and 2014, if there was any new thing, we not sure.
"When he is in anything, we know it and we feel it. Him then to him now was, I don't want to say a complete change, but he was a changed person. Hence why he would be on the road at these hours. He was just free," the cousin reasoned.
"[Jail] was a life that he did not want to go back to again. He said that the first time and the second time [2014] that one was harder for him. That time he actually went into the police station… if he was involved in anyway he was not going into that police station," the cousin added.
Relatives of Henry gathered at the Lowmans Leeward family home to mourn together, revealing that Henry had lost his aunt two weeks before and he had been deeply affected by her passing.
They described Henry as a "family man" who doted on his nieces and nephews and was always ready to come to the assistance of any family member who called on him.