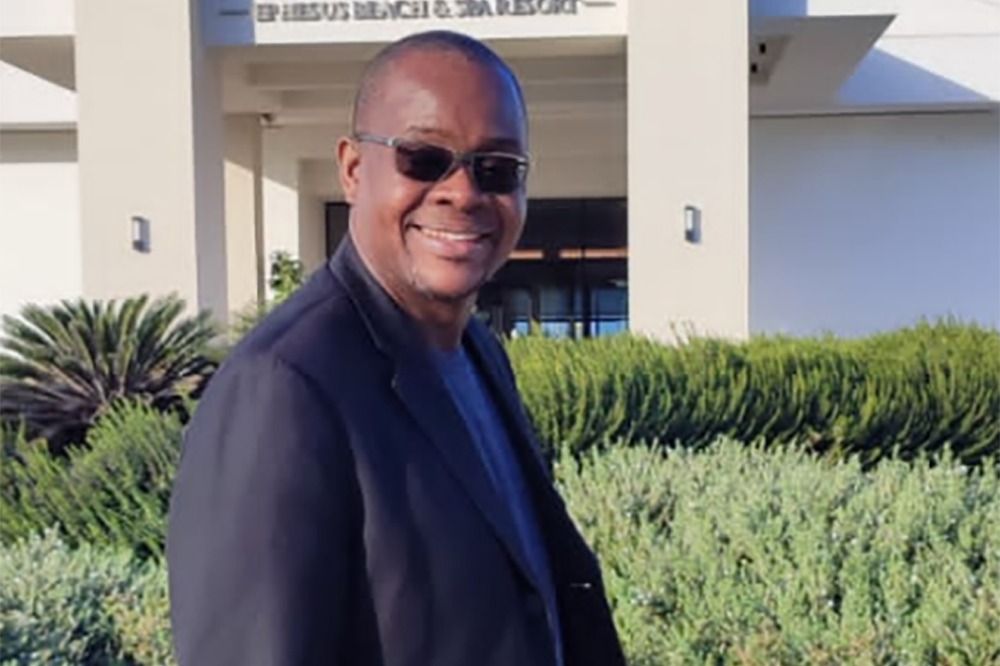 Mission to 'go look for girls' turned into the hour of salvation for Vincentian
A mission to "go look for girls" turned out to be the hour of salvation for a Vincentian who is now at the helm of the New Testament Church of God in Jamaica.
Rev Dr Earlmont Williams has gone through all the various ranks in the church in Jamaica, and now sits as the President of the Bethel Bible College of the Caribbean in Jamaica.
However, his spiritual walk was somewhat accidental, when he got saved during a youth camp at Richmond on the leeward end of St Vincent.
In an interview with SEARCHLIGHT on Tuesday December 6, Rev, Dr Williams recalled that he was invited to the youth camp and had really gone there to "look for girls."
"I went to look for girls, and I ended up getting saved."
" It was a one week camp and I got saved on the very last day.
"On the final day, which was a Sunday, the camp director, Rev Kenroy Cuffy…preached a powerful message, and he got my attention".
This was in 1993, shortly after he had graduated from the St Vincent Grammar School.
After listening to the sermon, Williams responded positively to the altar call, and since then his life has not been the same.
The now President of the Bethel Bible College of the Caribbean in Jamaica was born at the then Kingstown General Hospital to parents Carmena Williams and retired Assistant Commissioner of Police, Ekron Lockhart.
He grew up in the Byera community with his mother, who migrated to Trinidad when he was only five years old.
After his mother migrated, Williams' grandmother Louise John, took care of him.
He however noted that his father always supported him and played a very important role in his life.
Shortly after giving his life to Christ Williams, at age 20, migrated to Jamaica on a scholarship to attend the Bethel Bible College.
That was in August, 1997. Now, some 25 years later Williams sits at the very helm of that same college where he did his Bachelors of Theology degree and graduated with first class honours.
It was also at this same college that Williams met his Jamaican wife, Sydonie, whom he married in 2004. The couple has two children.
He also did a stint at the college as its Academic Dean.
Rev Williams also holds two Masters degrees in Theology from the Caribbean Graduate School of Theology in Kingston, Jamaica.
He first became a Pastor in 2005, and served at the Tuhaney Park New Testament Church of God in St Andrews.
He served previously as well as the Registrar of the Jamaica Seminary.
All of this was a strange twist in his life, as he had planned to become a police officer like his father, or a lawyer, but not a pastor.
"I did not have church or ministry on my mind."
However, while attending Bible college, Williams said "I knew that I wanted to study the Scriptures more."
Rev Williams also pastored the Georges Valley New Testament Church of God and was ordained as a Bishop, and served as the Academic Dean of the Bethel Bible College from August 2008, to September 2022, when he became the President of the college.
Asked to comment about the crime situation Rev, Dr Williams said crime is "like a monster in Jamaica."
Apart from many other causes, he attributes Jamaica's high crime rate to a breakdown in family life in the various communities.
Dr Williams who also holds a PhD in the Integration of Religion and Society obtained in 2015 from the Oxford Graduate School in Tennessee, USA has returned to his homeland on several occasions over the years, during which he has held crusades and invited persons to give their lives to Christ.
"Never give up, stay focussed on God," is his encouragement.