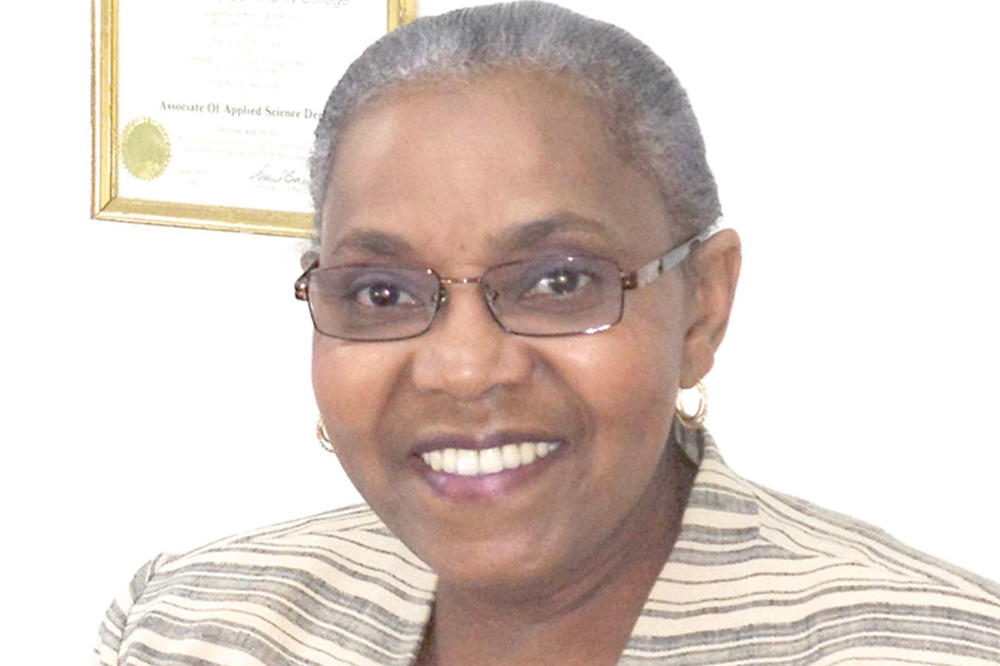 Dr Rosalind Ambrose among first inducted into St George's University Alumni Hall of Distinction
The St. George's University (SGU) School of Medicine ushered in its Inaugural Alumni Awards and induction into the Alumni Hall of Distinction, on December 2, and Vincentian, Dr Rosalind Ambrose was among those to make this accomplished list.
The Awards are in recognition of the achievements of some of the university's most accomplished graduates and the continuing difference they make in the world, and who have shown distinction in academic medicine and/or research and who through their efforts advanced the science and art of medicine.
Inducted members will be announced annually either at graduation or an Alumni Event. They will receive a plaque and have their names inscribed onto the Alumni Hall of Distinction wall on campus in Grenada.
The recipients in this Inaugural event were selected in four categories – Medical Education, Alumni Achievement, Service Beyond, and the International Alumni Award given to alumni who have made significant contributions to medical care in countries outside of the United States and Canada, particularly in medically under-served countries or regions.
Vincentian, Dr. Rosalind Ambrose, Graduate of the SGU School of Medicine Class of 1983, who is currently the Consultant Radiologist at the Milton Cato Memorial Hospital, and Chief of Staff of the Caribbean Medical Imaging Center, was chosen by the alumni, faculty, and the administration of the Alumni Affairs Office of St. George's University in conjunction with a committee of international medical graduates involved with the Alumni Association for this award, for having gone above and beyond in utilizing education and training for the good of mankind.
Dr. Ambrose is credited with having introduced the first CT scan service in St.Vincent and the Grenadines (SVG) in 1998, and has published several scientific articles in professional journals during her medical career.
Dr. Ambrose' celebration is made that more special as her daughters- Michaela Ambrose LLB. (Hons), recently graduated from Queen's University, Toronto, Canada with a specialized Diploma in Immigration & Citizenship Law.
Her younger daughter, Dr. Gabriella Ambrose, DDS -who is a Board Certified Dentist, specialised in Periodontics, has won contractually, service with a large multi-location dental practice in Raleigh, North Carolina, USA.