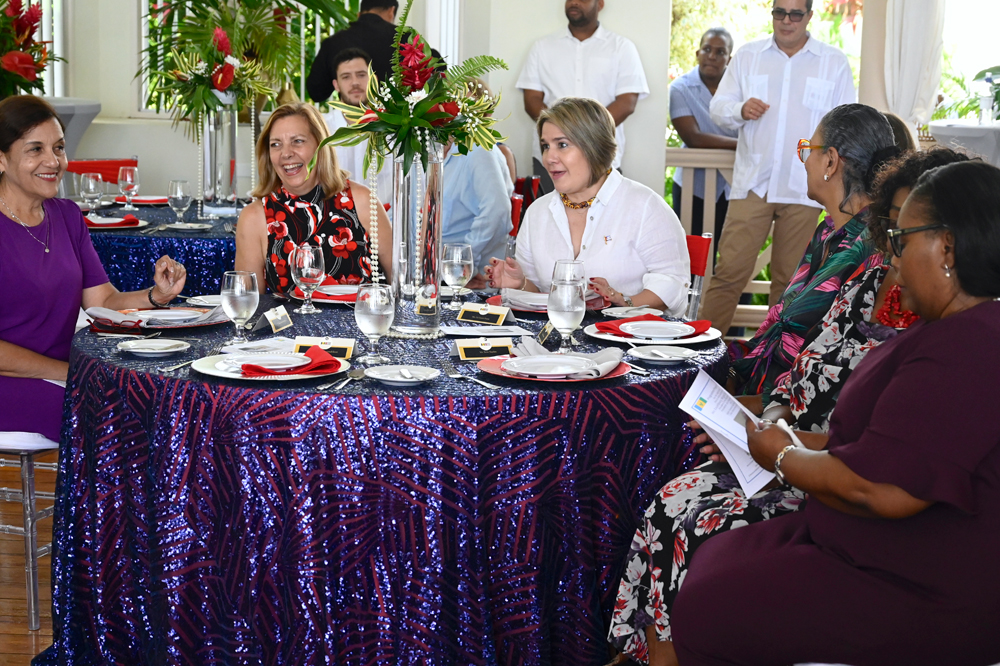 Cuba's First Lady wowed by local female entrepreneurs
The President of Cuba and his delegation wrapped up an official State visit to St. Vincent and the Grenadines (SVG) earlier this week, where local female-led businesses got the opportunity to display their products to the First Lady, Senora Lis Cuesta Peraz.
On Sunday, December 4, the wife of President Miguel Diaz-Canel, Senora Cuesta Peraz visited an exhibition of entrepreneurs on Young Island, accompanied by the wife of Prime Minister Dr. Ralph Gonsalves, Eloise Gonsalves.
The exhibition was organized by the Ministry of Foreign Affairs and Invest SVG and featured a total of eight exporters from the fashion, craft and agro-processing sectors.
Deputy Executive Director of Invest SVG, Nadine Agard-Juillerat said the Cuban First Lady and her entourage appeared to be impressed by the products displayed by the group.
"Feedback came back and she seemed quite impressed with St. Vincent and the Grenadines on a whole. She interacted, via translators with our exporters…
"I think overall everything we did was good to facilitate the visit and let them know we are strong friends of Cuba, and let them know we appreciate everything they have done for us and the development of our country and our people."
While on Young Island, the First Lady also held private discussions with Cuban citizens resident in SVG, as well as women who studied in Cuba while on Young Island.
Part of the day's activities included a private one-on-one meeting with the First Lady and Mrs. Gonsalves.
President Miguel Diaz-Canel and Senora Cuesta Peraz left SVG on Monday December 5, headed to Barbados where the president was engaged in the eighth CARICOM-Cuba Summit.
RELATED ARTICLE: Cuban President Miguel Diaz-Canel meets Friends of Cuba during official state visit to SVG