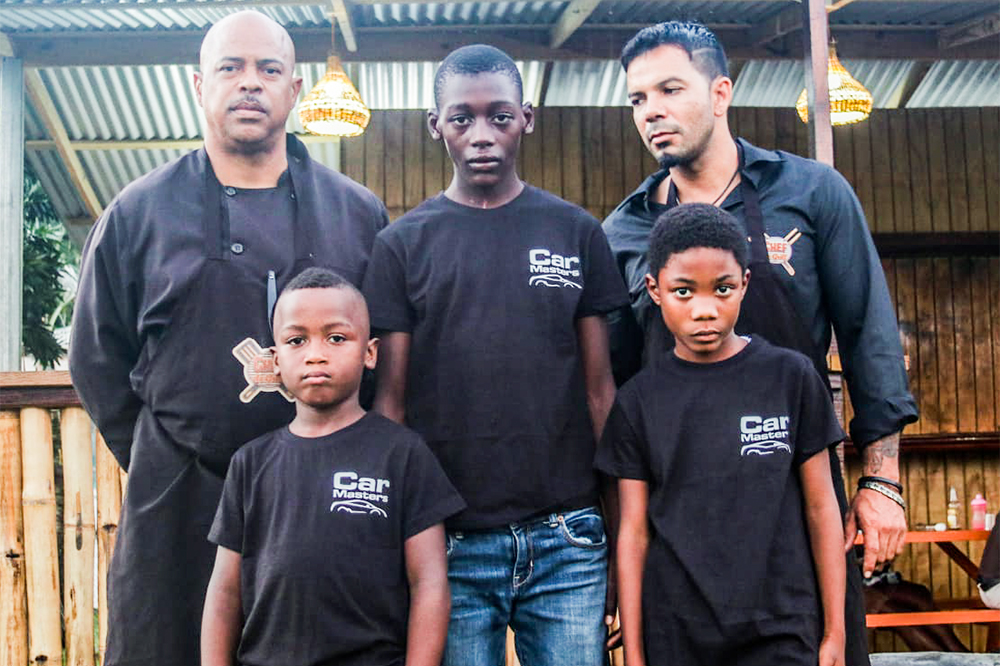 Chef de Grill owners help youths establish car wash in Roseau
After starting an initiative to help develop the community of Roseau, two businessmen continue to target youths in the area to equip them with skills for the future.
Randy Mondesir and Rohan Deane, owners of 'Chef de Grill' an eatery which is located at the Roseau Recreational Park, Sion Hill have lent assistance to youths in the area who have set up a car wash with the aim of providing self-employment.
Just after the launch of Chef de Grill Julissa Spence, a resident of Roseau and a student of the St Vincent and the Grenadines Community College was the first to do an apprenticeship at the eatery.
She will be participating in the business and entrepreneurship course in Hotel and Restaurant which will run for two months enabling her to be better equipped with the necessary skills to operate a business.
And, on November 19, four pre-teen young men launched their own car wash business after they approached Chef de Grill for help.
Mondesir said Chef de Grill facilitated water hoses and a starter kit for these young men to operate their new business venture called " Car Masters".
The youngsters will be guided by an adult as they develop and hone the necessary skills to be successful at this venture.
SEARCHLIGHT has been informed that Luke Browne, former Member of Parliament for East Kingstown, which includes Roseau will be intervening to help the youngsters operate from a small piece of property that is government owned.
Mondesir told SEARCHLIGHT that the people of Roseau have been contributing greatly to the business initiatives; they are also keeping the park clean and abiding by the rules.
He is appealing to more persons to become involved in the initiative and hopes that others would patronise the businesses.
RELATED ARTICLE: The Sion Hill Euphonium Steel Orchestra (SHESO), has added another 43 pan players to its membership.