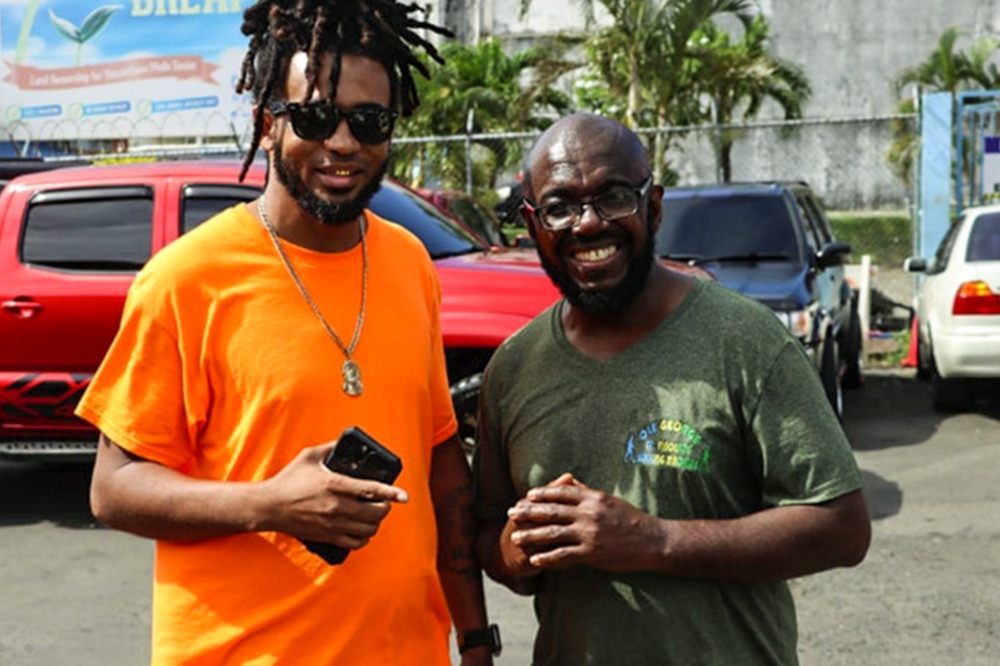 'Ole George' and 'Lava Man' complete Richmond to Fancy walk-off
After months of preparation, adventurer and tour-guide, Desron 'Lava Man' Rodriguez and veteran walker, Earl 'Ole George' Daniel went toe-to-toe in an endurance walk-off over the weekend.
The two-men walked from Richmond to Fancy with Rodriguez reaching the end point of the walk first.
The walk, which was meant to raise awareness and funds for persons with disabilities, saw persons in communities across the mainland flocking to the street to cheer on the walkers.
The walk started officially on Saturday, November 26 after being postponed from the previous day due to logistical hiccups. After 4:00 p.m, Daniel and Rodriguez hit the streets from Richmond and were initially going pace for pace. The lead extended throughout the evening, with Rodriguez arriving in Layou just after 9:00 p.m, while Daniel was heading through Peter's Hope.
By Sunday, November 27, around 9:00 a.m, Daniel was steadily walking through North Union where he greeted villagers who encouraged him to complete what is expected to be his last marathon walk in St. Vincent and the Grenadines.
Rodriguez had reportedly made it to Overland by this time. Both walkers had to seek medical reinforcements during the walk to address issues of cramping and muscle soreness.
Nineteen hours after he took his first steps, Rodriguez reached the Fancy finishing point, while Daniel's finishing time was recorded at just over the 24-hour mark.
Upon his completion of the walk, Daniel told the media he was appreciative of the encouragement he received from Vincentians along the way.
"What started out as a challenge between me and Lava Man turned into something else. The love I received…was very touching.
Daniel commended Rodriguez on the personal record he set for the walk, but said that he wanted to focus more on endurance than speed.
The GoFundMe link used to accept donations had raised Cn$670 raised out of the $4,000 anticipated goal.
RELATED ARTICLE: Lost Soufriere hiker found alive as Lavaman, team rise to the challenge