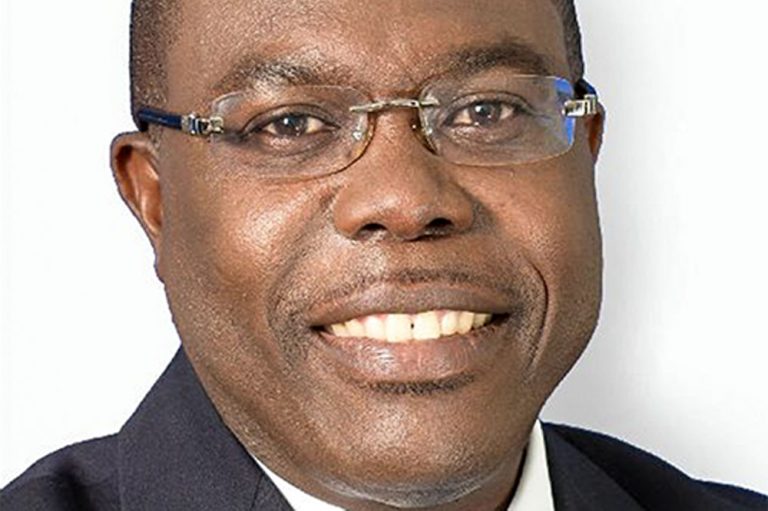 Isaac Solomon leads Caribbean call at COP 27 for Reset of Climate Finance with Gender focus
The Caribbean is sounding a rallying call to the rest of the world to change how it finances climate action, including by taking gender into account when financing climate investments.
"Today is remarkable because our region is courageous enough to call for a reset of the development financing agenda to address the needs of our most vulnerable. We offer new solutions for this. Let us rally as SIDs at COP27 to make development and private equity financing more inclusive, sustainable, and resilient," urged Vice-President of Operations at the Caribbean Development Bank (CDB), Isaac Solomon.
He was speaking on Thursday, November 10 at 'Gender Lens Investing for Caribbean Resilience'. The panel discussion, coordinated by the Caribbean Development Bank (CDB), and UN Women Multi-Country Office Caribbean, was held in the CARICOM Pavilion at COP 27, the United Nations' climate change conference currently underway in Sharm el-Sheikh, Egypt.
A release from the CDB said Solomon stressed that as of now, the proportion of gender inclusive climate finance is not nearly where it needs to be.
"The Climate Policy Institute estimated that fewer than 5% of private, public, and blended climate finance was gender-responsive in 2020. The data shows that globally and regionally, gender-responsive and socially inclusive climate finance is still too low [yet] gender-smart and socially inclusive public and private climate investing is a game-changer," said the CDB Vice-President.
The reasons why this is needed were highlighted by Trinidad and Tobago's Minister of Planning and Development, Pennelope Beckles, who pointed to the disproportionate impact of climate change on the Caribbean region and the nexus between that and lingering gender inequality.
"If you think about the aftermath of any hurricane in the Caribbean, women are a lot more impacted than men. They are the ones [expected] to do the cleaning and cooking when there might be no clean water, they have to protect families when shelter might be an issue and they themselves are in a vulnerable position and then they may also face challenges with matters we might not necessarily want to discuss, like hygiene and menstrual health," stated Beckles.
She emphasised that these are key factors which must be considered and should be incorporated at the very outset when financing climate resilience investments.
Assistant Secretary-General, and Deputy Executive Director of UN Women, Anita Bhatia elaborated on this point, emphasising that incorporating gender would ensure climate investments will actually be sustainable and long-lasting.
"The way investments stand the test of time is to not only be commercially viable, but it must be inclusive, it must deliver social impact at scale and that means reaching the most vulnerable in a meaningful way," said Bhatia.
Panellists also pointed out that there are compelling benefits of gender lens investing.
Managing Director of Portland Private Equity (PPE), which manages multimillion dollar investment funds across the Caribbean, Doug Hewson noted that while his asset management firm was made up of "financially motivated investors… we have a completely diverse general partner team because diversity leads to better decisions."
Eminent trade specialist and former Executive Director of the International Trade Centre, Patricia Francis, who moderated the panel, underscored the value of gender inclusion in finance, saying:
"If finance doesn't have gender lens, it won't be sustainable or successful. We have to look at all aspects of a project or an operation to ensure gender inclusion. This is not only the right thing to do, it's the smart thing to do."
Ensuring that gender lens climate investment can be powerful and impactful, also involves developing it in the right way and with the right framework, a point made by Sumayyah Cargill, Strategic Development Manager of the Bahamas Development Bank.
"Without a robust system of local financing agencies, the pipeline to development financing is very slow, it's very random and very inefficient," she said.
"Regional and national development finance institutions have a very important role to play and tremendous influence in how that financial ecosystem is actually structured," added Cargill.
The United Nations' climate change conference opened on November 6; it will wrap up today, November 18.