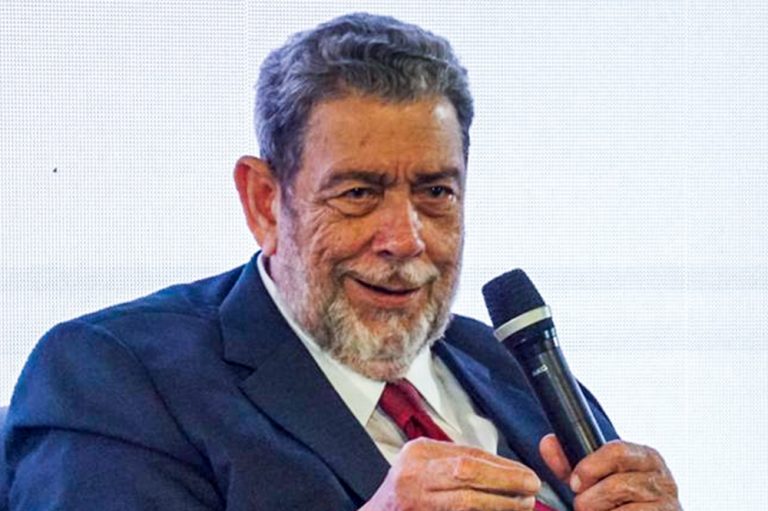 Dominica's opposition know they will lose at the polls says PM Gonsalves
Prime Minister, Dr Ralph Gonsalves is suggesting that the opposition party in Dominica, will not be contesting next month's snap elections because they know that they will be defeated at the polls.
Dominica's Prime Minister and Leader of the Dominica Labour Party (DLP), Roosevelt Skerrit just over a week ago announced that elections will be held there on December 6.
The DLP enjoyed an 18-3 victory in the last general elections which were held in 2019.
As the date for the elections draws closer, the main opposition party, the Dominica Freedom Party has indicated that it will not be contesting the December 6 elections.
The opposition is stating concerns that elections were called with Dominica still not having instituted electoral reform.
It felt that Prime Minister Skerrit should have waited until that process was completed before calling the elections.
Members of the St Vincent and the Grenadines opposition New Democratic Party (NDP), are voicing their support for the decision of the Dominica opposition to not contest the elections.
However, Prime Minister Gonsalves said the opposition party in Dominica will not participate because they know that they cannot win the elections.
He said their aim is to impugn the legitimacy of the government.
Expressing confidence in Dominica's electoral process, Dr Gonsalves stated "I am absolutely sure that the elections in Dominica will be free and fair."
He suggested that the NDP is supporting the opposition in Dominica, because they are seeing the situation through their own lens."
Dr Gonsalves warned of the dangers of "tropical Trumps," and said "you have a lot of tropical Trumps," who are aiming to trick those who are gullible.