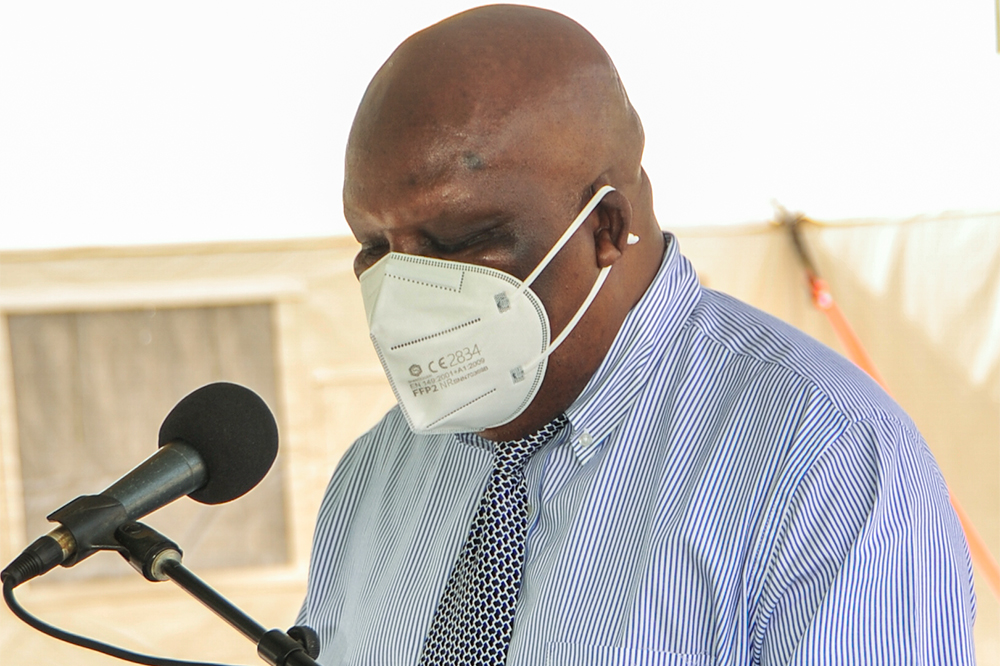 Ministry of Health to double down on Non-communicable diseases
As residents of St Vincent and the Grenadines (SVG) continue to battle with Non-Communicable Diseases (NCD's) the Ministry of Health, Wellness and the Environment, will be reaching out to various communities and educating people on how to take better care of their health.
Minister of Health, St Clair Prince gave this assurance as he spoke on the Issue at Hand programme on Sunday, November 13.
He said this will be part of the reform in the health system, as his ministry continues to place emphasis on NCD's such as cardiovascular diseases, cancer and diabetes.
The minister said these conditions have been wreaking havoc in the country.
"In 2023 and beyond, we will be putting a lot of emphasis in that area."
In this regard, the minister outlined plans to have an increased presence of health care workers in villages across St Vincent and the Grenadines.
These health professionals will be on an educational and promotional drive "to make people health literate," and to talk about NCD's.
Prince stressed that these diseases are killing Vincentians to "an alarming extent".
Although there have been many deaths, and serious complications from these ailments, minister Prince is of the view that as a people, NCD's are not taken as seriously as they should.
"This has gotten out of proportion," he stated, as he spoke about his ministry's plan to place more emphasis on NCD's in the future.
The health clinic at Enhams is being retrofitted, and will become a national health and wellness centre, with specific focus on diabetes.
Minister Prince said the centre will be equipped with a gym, so that patients can also engage in exercise.
He added that other health centres will also be upgraded to deal with NCD's and educating people about them.
"So that people will know what they have to do".
"Stop abusing alcohol and tobacco," Minister Prince stated, as he urged Vincentians to eat healthier and to exercise.
Lamenting the high incidence of obesity in St Vincent and the Grenadines, minister Prince said obesity contributes "to some of the problems we have with NCD's."
Last month, the minister highlighted that NCD's are responsible for most amputations, and are the leading cause of deaths in St Vincent and the Grenadines.
Prince recalled that between 2014 and 2016, St Vincent and the Grenadines recorded a total of 170 amputations.
RELATED ARTICLE: PAHO report – Diabetes stats in Americas more than tripled in 30 years