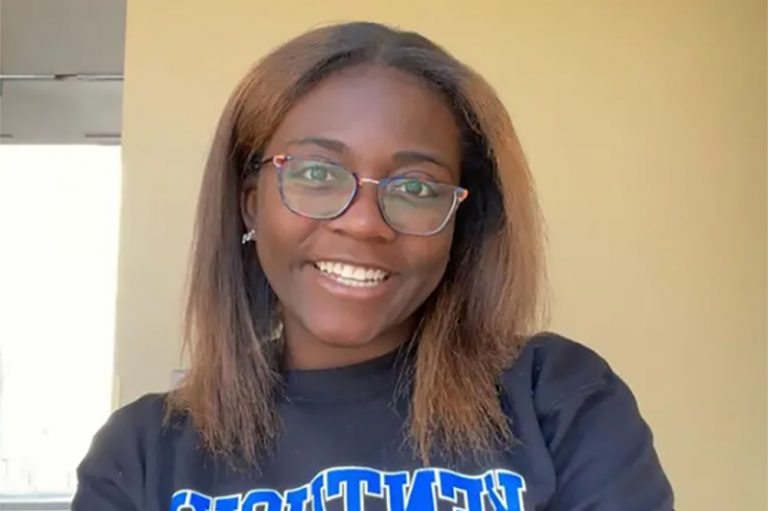 Student of Vincentian descent assaulted on campus of University of Kentucky
An American woman has been banned from entering the campus of the University of Kentucky after she was caught on camera physically assaulting and verbally abusing Vincentian student, Kylah Spring.
Spring is the granddaughter of deceased talk show host, EG Lynch.
Her father, Keino Lynch originally from Dickson Village in Georgetown, now lives in the USA.
Last weekend Kylah was attacked while on desk duties at the University of Kentucky, by a female, Caucasian student.
The drama began to unfold when Spring tried to prevent the apparently drunk girl from entering an elevator at the campus.
Apart from physically beating Spring, the attacker also allegedly called her a 'nigger' and a 'bitch.'
Sophia Rossing was subsequently banned from the university campus.
As a result of the assault on Spring, the 22 year old American student is now facing charges of assault, disorderly conduct and intoxication.
Last weekend, Spring posted video recordings of the incident which has left her battered and bruised.
She also used Facebook to thank the many persons who have supported her through this ordeal.
In a recent post, Kylah Spring wrote "this has been very hard on me and my family, and we are handling this as best as we know."
Her father also used the internet to highlight the assault on his daughter.
"I am proud of the restraint she showed," Keino said in a Facebook post.
Kylah is a freshman at the University of Kentucky.