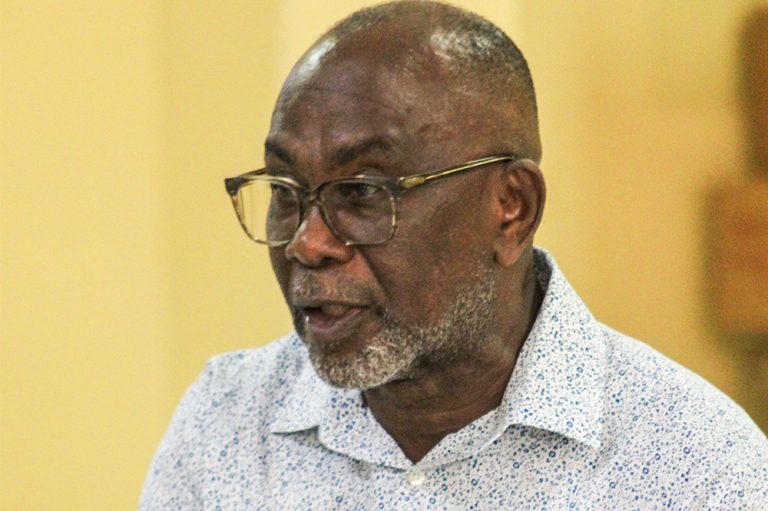 Police not delivering despite all the money spent on them – Leacock
Vice President of the opposition New Democratic Party (NDP), St Clair Leacock has concluded that the state is not getting full results for all the money that is being spent on the Royal St Vincent and the Grenadines Police Force (RSVGPF).
He made his grievance known on Wednesday, November 9 as he spoke on his party's New Times programme on Nice Radio.
"Money is spending on the police service, but we seem not to be getting the results for greater expenditure,"Leacock said.
"Where are we going wrong?" he questioned.
On the issue of crime, Leacock said he believes that organized crime is happening in St Vincent and the Grenadines (SVG) although in the past the police refuted claims of the presence of gangs.
"But it is clear that whether you want to call them gangs, groupings, people of like minds; that there is coordinated activity in the underworld," Leacock challenged.
Last week, Prime Minister and Minister of National Security, Dr Ralph Gonsalves called for members of the RSVGPF to use intelligence to help in the fight against crime in SVG.
Leacock is also the Member of Parliament for the constituency of Central Kingstown, which was shaken last weekend by a double murder.
Two young men were killed as a result of a shooting which took place in Redemption Sharpes (Central Kingstown) last Saturday, November 3.
Dead are Jerroy 'Jay Jay' Phillips, 27 and 30 year old Lorenzo Deshong.
Both men were from the community of Redemption Sharpes and sustained multiple gunshot injuries about their bodies.