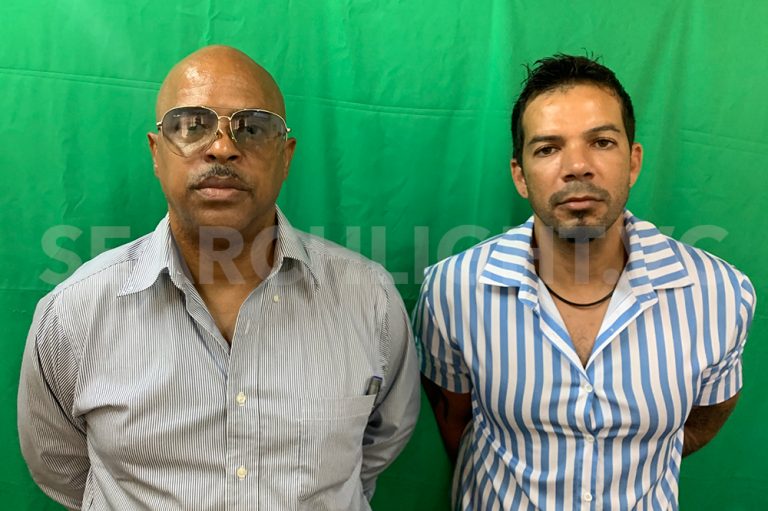 Entrepreneurs targetting Youth in Roseau in outreach initiative
Two businessmen who operate a food business in East Kingstown plan to host a range of activities to help in the development of the community of Roseau.
Randy Mondesir and Rohan Deane, owners of 'Chef de Grill' which is located at the Roseau recreational park, Sion Hill, are targetting primarily youth in their community outreach with the aim of helping them live better lives by equipping them with useful skills.
Mondesir told SEARCHLIGHT that Chef de Grill' is "an established business that will help perpetuate community development, safe living for the children and entrepreneurship for the youth. So basically, we will be doing some training for free for students who are graduating from college and may want to get started off in the hotel industry, in culinary, bar tendering and hotel restaurant management."
He added that they will be assisting young people from the area to also enable them to become entrepreneurs. This, he said, will have the added benefit to help them keep out of trouble, stay away from crime, and allow them to live a more healthy and productive life.
"We are bringing in a family oriented environment for all," Mondesir said as he highlighted some of their events.
Last weekend they hosted an event at the park for police officers and their children, and on November 12 they are inviting members of the legal fraternity along with their children to a fun day at the recreational park starting at noon.
He said that on November 22 they will host a fun day for nurses, doctors and their children also at the park.
Deane said they also want to help change the image which people have of the community.
"People have this thing that Roseau is a bad community and they don't like going there, so our aim is to iron this out of their head."
He said to do that they will seek to reduce the divide between upper and lower socio economic groups through these interactions in hopes this will help to "integrate society".
Deane said they aim to target other communities with their activities including "districts that are faced with troubled spots to help quench crime to a degree."
The men singled out former East Kingstown candidate for the ULP, Luke Browne, and Commissioner of Police, Colin John who have provided support for their initiative.