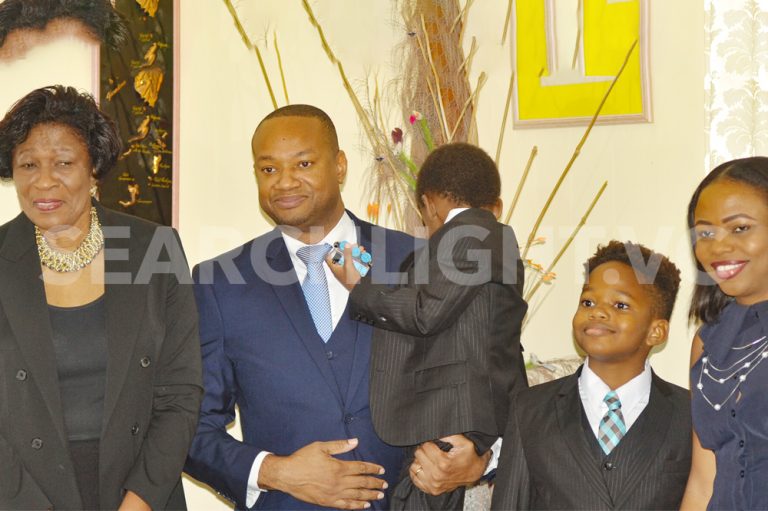 New AG promises to advance justice in SVG (+Video)
The newly-appointed Attorney General (AG), Grenville Williams has pledged to work "collaboratively and cooperatively" with government as well as the Opposition in order to "advance the administration of justice" in St. Vincent and the Grenadines (SVG).
These assurances, and others, were made during the official swearing-in ceremony held at Government House on Friday, November 4 attended by Governor General, Dame Susan Dougan; Acting Prime Minister, Montgomery Daniel; and staff of the Attorney General's chambers.
The announcement of Williams' appointment was made by Prime Minister, Dr. Ralph Gonsalves last month, after it was revealed that former AG, Martin Jaundy would be vacating the post to relocate overseas with family.
In his speech, Williams said a central focus of the office of Attorney General is to "uphold the rule of law" to build a successful nation.
"Citizens must feel confident that there are clear laws that apply to everyone and where there is a contravention of the law, there will be access to redress through independent and impartial courts," Williams told persons attending the ceremony.
He also said the "ordinary man and woman" will not be forgotten in the execution of his duties which will be carried out with "objectivity and sound judgment".
Quoting the inauguration speech of the USA's 35th President, John F.Kennedy where he said "ask not what your country can do for you. Ask what you can do for your country", Williams said these words will be applied to the "Vincentian context".
" …in saying that I am humbled and honoured to answer the call to serve my country, to be the principal legal officer for the government, to serve all Vincentians and the wider regional community who will be impacted by the actions and decisions of the office of the AG and the state machinery."
Williams is the third Attorney General appointed under Unity Labour Party (ULP) administration and took up office on November 1, to run for a period of three years.
In his remarks, Former AG, Jaundy Martin who held the post since 2017, described Williams as a "legal scholar" and said the country can expect "excellent service and representation" during his time in office.
And, acting Prime Minister, Daniel said the AG's appointment "marks another milestone in our country's development".