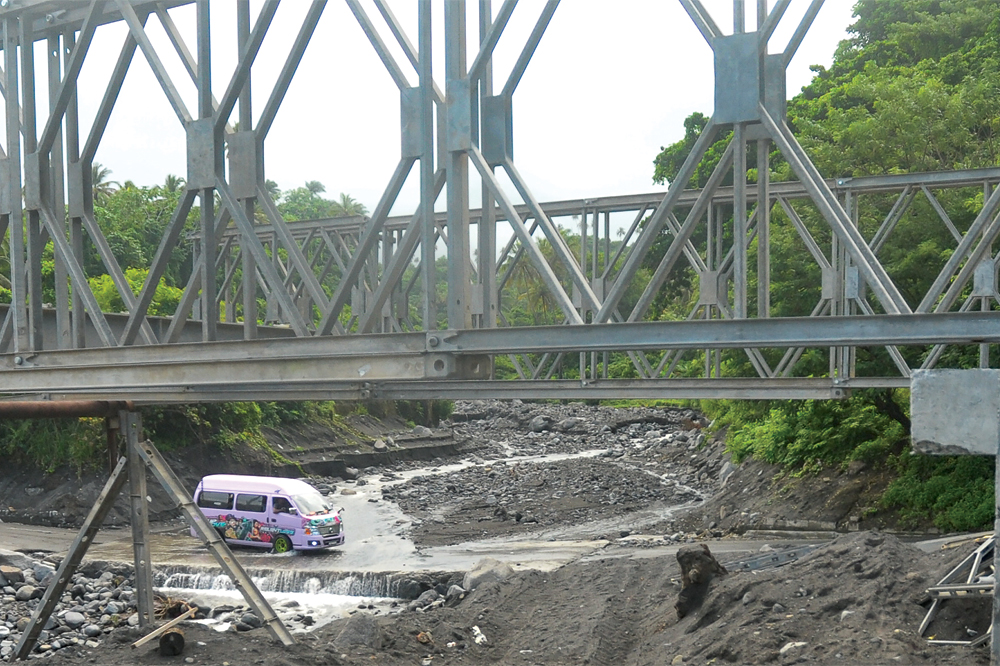 North Windward residents promised delivery of Bailey Bridges by Christmas
Residents north of the Rabacca Dry have been promised that two Bailey bridges which are being constructed across two troublesome river crossings will be delivered in time for Christmas.
That assurance came from acting Prime Minister, Montgomery Daniel as he spoke on NBC Radio on Wednesday, November 2 during which he promised residents in North Windward "a very interesting Christmas present" with the opening of these two bridges.
The crossing at the Overland and Noel rivers have been problematic whenever there is heavy rainfall.
They overflow onto the roadway, making the areas inaccessible to both vehicles and pedestrian traffic.
Work on the construction of the bridges began earlier this year and Daniel, who is also Member of Parliament for North Windward said the structures across these rivers are already taking shape and form.
He said the contractors are doing well, and work should be completed around the end of this month.
The acting Prime Minister, who is also the Minister of Transport and Works, assured residents that "come early December, you will receive a very interesting Christmas present from the government of St Vincent and the Grenadines."
Daniel expects that by then, the temporary bridges now under construction,will be completed, and put into use making it easier for persons travelling north or south of the Rabacca Dry River.
"It is indeed a great feeling and I'm sure that the persons who will be using the facilities ,I'm sure that they will be feeling much more happy at this time, with those two structures in place," Daniel said.
On Christmas eve last year, scores of people were trapped for hours on the bank of the Overland River, and did not get home until in the wee hours of Christmas Day.